Actors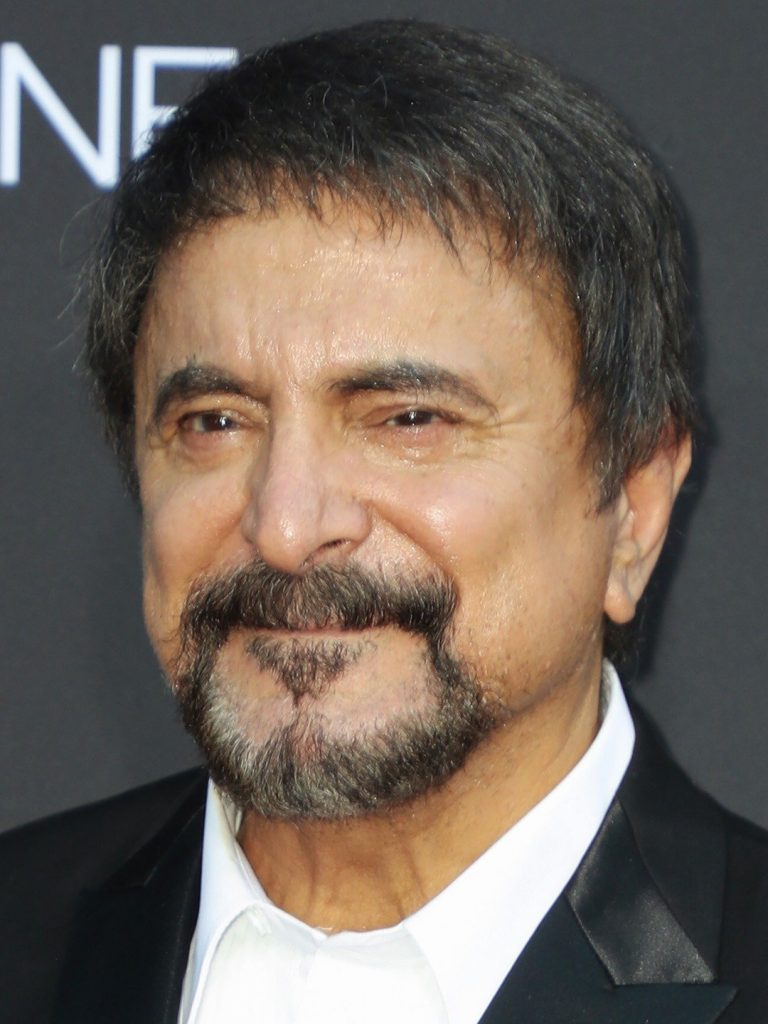 Tom Savini – The Godfather of Gore
The world of horror movies owes a debt of gratitude to Tom Savini. He's been called the "Godfather of Gore" and the "Sultan of Splatter". Either way, whatever you call him, a lot of the movies we all know and love wouldn't be the same without him. When he was a kid, he saw the 1957 movie Man of a Thousand Faces, about the life and career of Lon Chaney Sr. Chaney's career sparked Tom's interest in special effects makeup. He would practice doing it on himself and his friends. He enlisted in the Army and was sent to Vietnam as a combat photographer. He continued to practice makeup while he was there, and was able to frighten the local villagers. According to horror.fandom.com, they said, "he could turn into a monster at will". The horrors he saw while in Vietnam helped inspire some of the gore effects he created. He also studied fencing and gymnastics, learned how to use a bullwhip, and is an avid motorcycle rider. He has used all these skills in his movies and many of his roles are motorcycle riders.
Early in his career, he worked on the special effect makeup on The Exorcist. He worked under Dick Smith, who became Tom's mentor. Tom's big breakthrough came when he created a very realistic wrist slashing scene for George A. Romero's movie, Martin. Tom even had a small part in the movie. This led to his work on Romero's Dawn of the Dead. His reputation was made. He continued to perfect his special effects techniques. Then the 80s slasher films came along. Sometimes I wonder if the man had time to sleep at any point during the decade! And I would like to thank him a zillion times for all his sleepless nights.
During the 80s he was rightfully crowned the "Sultan of Splatter". He gave us the bloody murders and effects in Friday the 13th, Effects, Maniac, Eyes of a Stranger, The Burning, The Prowler, Creepshow, Friday the 13th: The Final Chapter, Day of the Dead (which earned him a Best Makeup Effects Saturn Award in 1985) and Texas Chainsaw Massacre 2, just to name a few. On top of all that he had acting roles in some of them too. He took up directing in the 90s. He directed the 1990 remake of Night of the Living Dead and episodes of the tv series Tales From The Darkside.
His acting career is also quite extensive, besides the pit parts he played. He had a bigger role as a nasty biker named "Blades" in Dawn of the Dead. He played "Morgan, the Black Knight" in the 1981 movie Knightriders, and a biker with a whip named "Sex Machine' in From Dusk Till Dawn (nice crotch gun Tom!). There are so many other roles. I feel a list coming on! There's really nothing this man can't do.
Outside of his movie career, he is the founder of the Savini Special Makeup Effects Program at the Douglas Education Center in Monessen, Pennsylvania, that teaches make-up application, animatronics, the making and casting of molds, and designing exhibits and displays and so much more. He is also the author of several books: Grand Illusions Book 1 and Book 2, both about the art of special effects makeup; Night of the Living Dead '90:The Version You've Never Seen, about his original vision for the movie before things ended up on the cutting room floor; and Savini:The Biography. He has also written for various compilation books about the horror genre.
But wait, there's more!! He just happens to own his own haunted house called "Terrormania" in Pennsylvania. It looks absolutely amazing! Go check it out…..if you're brave enough. I'm not, so please let me know what it's like in there. He also created the masks for Slipknot's "We Are Not Your Kind" album and tour. (I'm putting on my Spotify Slipknot playlist immediately!). He is also a huge professional wrestling fan and helped design the mask for WWE star Bray Wyatt's "The Fiend".
I am exhausted just from typing his accomplishments and am in awe of how talented he is. What is your favorite Savini creation? Have any of you ever met him? Check out my list of EVERYTHING he's done!
https://en.wikipedia.org/wiki/Tom_Savini