Editorial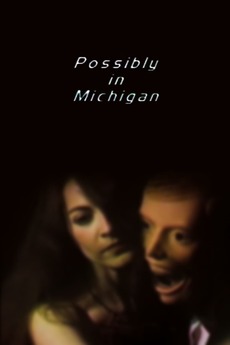 Possibly In Michigan
If you've read my article about the Youtube series "Don't Hug Me I'm Scared," you'll know how much I adore the combination of horror and musicals. I'm back again to tell you about another one of my personal favorites: the 1983 short film "Possibly in Michigan." I admittedly had never heard of this until I came across someone using one of the songs from it in a video. The song was about a woman who had put her poodle in the microwave, and right away, I was intrigued. By the time I finished watching Cecelia Condit's nearly 12-minute short film, my jaw was basically on the floor in the best way possible.
Without giving too much away, "Possibly in Michigan" is about two women being hunted by a mask-wearing cannibal named Arthur. He begins hunting the women as they shop for perfume in an empty shopping mall. After they finish their shopping, he stalks them all the way to their homes in the hope of turning them into a tasty snack. But there's a twist, and the hunter quickly becomes the hunted.
Sounds fun, right? Well, the fun doesn't stop there. The haunting plotline is accompanied by narration through catchy songs and synthetic beats that really set the 80s scene. All 11 minutes and 45 seconds are an absolute work of art. Like "Don't Hug Me I'm Scared," it may be seen as a comedy rather than horror, but the horror of this video is more subtle than overt, and if anything, the comedic aspects of it are incredibly dark and eerie. Another thing about it that I love is the overall feel and aesthetics of it. I was never able to personally experience a 1980s-era shopping mall, and this video made me nostalgic about something I've never experienced. It's a very surreal video that while watching you don't exactly know what's going on, but it absolutely consumes all of your attention.
I've watched it several times now and I've seen a few of Cecelia Condit's other videos on her youtube channel. I'll link "Possibly in Michigan" down below, and I recommend you join me in checking out that and Condit's other videos. If you've seen it, what do you think of it? Let us know down below and remember to always watch out for stalker cannibals!
https://www.youtube.com/watch?v=iLJNSD3H5sg