Directors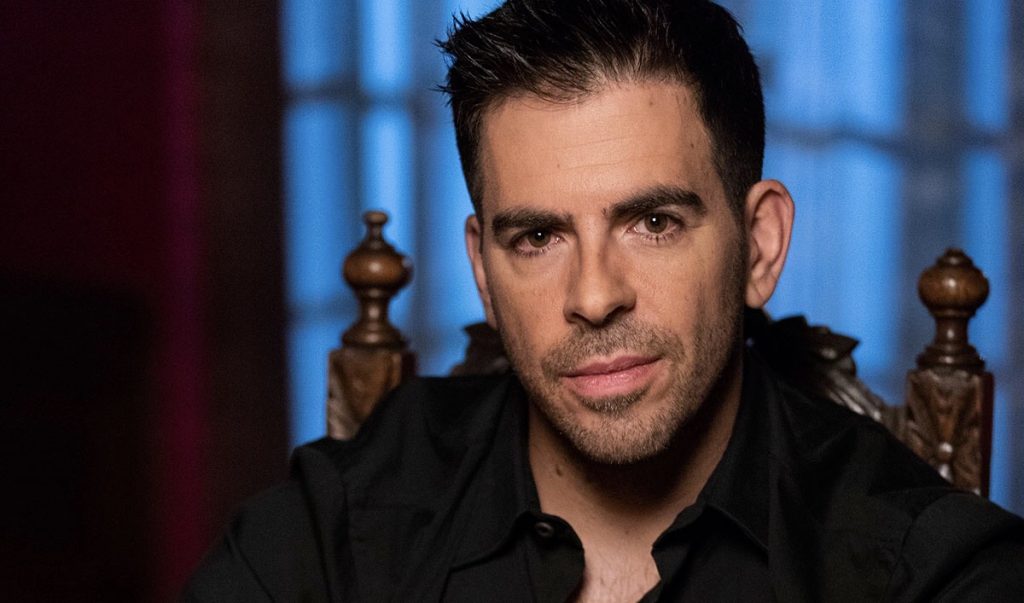 Eli Roth
Eli Roth is one of those people who is known and loved by horror fans everywhere.  He has produced some of the best loved horror movies like Cabin Fever, Hostel  and Grindhouse.  Eli's fascination with horror started when he was around 8.  He got sick from watching Aliens, but decided he loved the horror anyway.  It inspired him to make his own movies.  So he grabbed some friends, his dad's power tools, a few bottles of ketchup and camera…and he was off.  Next thing you know he's accepting a Student Academy Award at N.Y.U film school and graduating Suma Cum Laude.
After graduation he worked his way through the film industry learning everything he could.  Movie extra, production and director's assistant (he was a production assistant on the 1997 Howard Stern movie Private Parts) and worked for producer Fred Zollo as his head of development.  He eventually quit to try his hand at writing.  Then in 1995, he and friend Randy Pearlstein co-wrote a script for the movie Cabin Fever.  He got a form of flesh eating disease once on a trip to Iceland.  He also has psoriasis.  Both are what gave him the idea for the story.  They had to put it aside after a while when they couldn't get the funding for it.  In 1999, he decided to move to Los Angeles.
Roth and his friend Noah Belson got funding for their animated series Chowdaheads, which they both wrote and did the voices for.  It was scheduled to air during WCW Monday Nitro, but there was a staff change there and it never ran.  Not to be discouraged,  Roth used the footage to create a stop motion series called The Rotten Fruit.  He also produced content for davidlynch.com with the great David Lynch himself.
In 2001, between family and friends, he was able to raise enough money to film Cabin Fever.  He debuted it at the 2002 Toronto Film Festival.  Lion's Gate films won a bidding war over it, and it ended up being their highest grossing film in 2003.  The movie got great reviews from publications like Rolling Stone Magazine and The New York Times, something that didn't happen often for a horror movie.   He was also praised by directors Quentin Tarantino and Tobe Hooper.  This was his springboard to horror fame, and the hits just kept on coming.
He's known for using orchestra music in his movies instead of the more modern instruments used today.  As a fan of dramas from the 1970s, he uses those influences in the way he films his movies.  Click this link to see a list of all his tv and film credits:  https://www.imdb.com/name/nm0744834/?ref_=nv_sr_srsg_0
Eli was featured in The Splat Pack, a 2010 documentary about the filmmakers that brought violence and gore into horror movies.  It features other greats like Greg Nicotero, Alexandre Aja, and Darren Lynn Bousman, just to name a few.  He has also had minor roles in several movies, and his role as  Donny "The Bear Jew" Donowitz in 2009's Inglorious Basterds earned him a Critic's Choice movie award and a SAG award as part of the cast.
One of my favorite things that he's done is Eli Rioth's History of Horror.  It aired on the AMC channel in November 2018.  Each episode had a different topic (Ghost stories, vampires, etc).  There were interviews, comments and discussions with such amazing authors, directors and actors.  Stephen King, Jordan Peele, Jason Blum, Robert Englund, Jamie Lee Curtis, Greg Nicotero and a lot more.  If you haven't seen it, find and watch it ASAP!  It's also streaming on Shudder, and extended interviews were released as a podcast.called Eli Roth's History of Horror:Uncut.  It was renewed by AMC for a second season, but a release date hasn't been announced. 
Eli's drive to fill the horror universe goes beyond just himself.  He also founded Crypt TV in 2015, along with Jack Davis, and backing from Jason Blum and Blumhouse Productions. It's a platform for people to submit their own digital horror content.  It started as a contest they ran in 2014.  They announced it on Good Morning America and it went viral!  Now they have millions of views on their YouTube channel, and over three million subscribers to it.  If the characters in shorts are hugely popular,  they are inducted into the "Monster Universe", and a series of videos  is made.  A couple of their most popular characters are "The Sunny Family Cult" and "Giggles the Clown".  Just don't watch them before you go to bed!