TV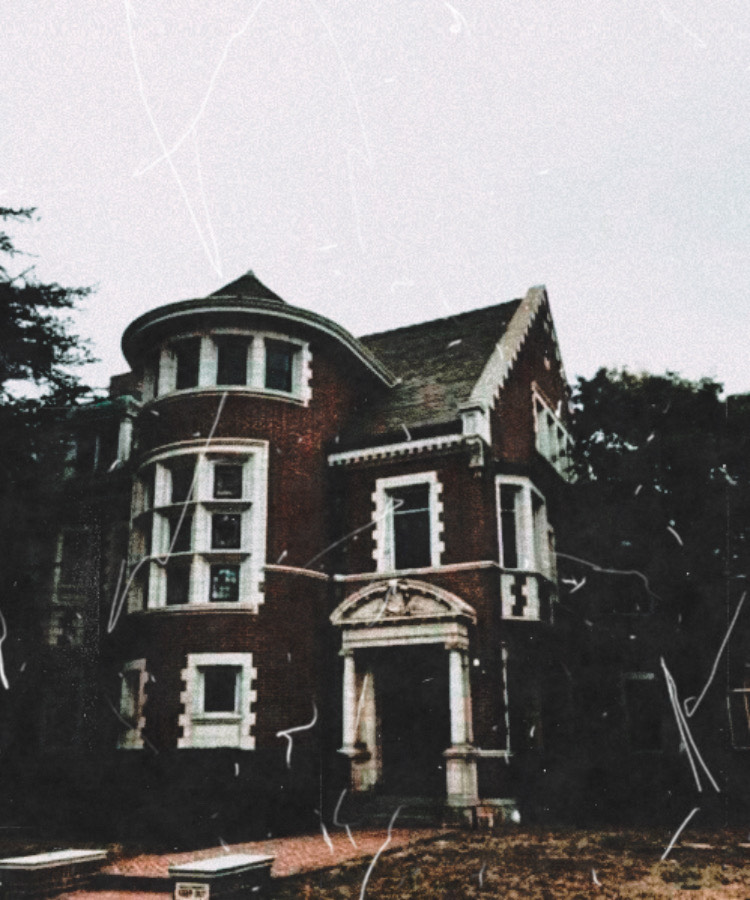 Mel's Official AHS Ranking
Anyone with a Netflix account and a love for anthology TV shows should be watching American Horror Story. With season ten upcoming (although we don't know when), I thought I'd sit down and really put some thought into how I would rank all nine seasons of the show.
Personally, I don't trust anyone who doesn't put the first season as their favorite season. Everything about it, from start to finish, is phenomenal. In this season, the Harmon family moves across the country into one of the most beautiful, historic homes I've ever seen on television. They soon learn of the house's brutal history and even meet some of its previous, deceased residents. This season has everything I could ever ask for in a horror TV show. Ghosts, bloody murders, family drama, shocking plot twists, a satisfying ending, and did I mention the house is gorgeous??? Plus, the cast is phenomenal: Connie Britton plays Vivien Harmon, Dylan McDermott plays Ben Harmon, and Taissa Farmiga plays their teenage daughter Violet. And of course, how can you talk about Murder House without mentioning Evan Peters as Tate Langdon, the boy we shouldn't like but yet we do. I couldn't possibly love this season anymore.
It took me about two episodes to get into this season, but it very quickly became one of my favorites. Taking place in the gorgeous Hotel Cortez in Los Angeles, this season revolves around the eclectic group of residents in the hotel, most of whom are vampires or dead. Things start getting crazy when Detective John Lowe stays at the hotel while trying to catch a serial killer (although in my opinion, he was my least favorite character). For me, the highlight of this season was two of the residents of the hotel: The Countess (played by Lady Gaga) and Liz Taylor (played by Denis O'Hare). These two characters are quite possibly two of my favorite TV characters of all time. All of the characters in this season are so unique and have such thorough backstories that genuinely captivated me. And if that isn't enough for you, the season features a dinner party with some of the most notorious serial killers in history. As I said, I didn't really get into the show until the third episode, but I promise, it's 1000% worth watching.
I know, I know, this is a hot take. Hear me out. I absolutely loved this season. This is the season that everyone loves to hate, but I don't think it deserves the hate that it gets. I was very excited about the show incorporating the Roanoke legend into this season and I think they pulled it off very well. This season's format mimics those TV shows where people recount their scariest encounters with the paranormal (such as Paranormal Survivor) alongside an actor-portrayal of their experiences. I know, that sounds kind of ridiculous, but it actually really works. On top of that, this season has Lady Gaga playing an ancient wood witch, so I may be a little impartial to loving it so much. (She's phenomenal). This season was one of the most unique seasons of a TV show that I've ever seen. It incorporates so much into it while still managing to have a solid plot and good characters. I will go to my grave defending this season, mark my words.
Oh, Asylum, a season whose ending makes it so difficult to love, yet I do anyway. As the name indicated, this season takes place in an insane asylum back in the 1960s. This time around, Evan Peters plays Kit Walker, who is sent to the Briarcliff Manor asylum in Massachusetts after his wife goes missing. He is believed to be the serial killed Bloody Face. Things really go from bad to even worse when a reporter Lana Winters (iconically played by Sarah Paulson) is admitted into the asylum due to her sexuality and the cruelness of Sister Jude, AKA Jessica Lange. This season really does have it all. A serial killer, misunderstood mental patients, a mad scientist, demonic possession, the dark side of the church, and even aliens. DON'T talk to me about the aliens, though, I like to pretend that storyline never happened. My personal favorite part of the season was Zachary Quinto's outstanding acting as Dr. Oliver Thredson. Again, the alien storyline and the ending of the season make it very difficult to love, but everything else about it makes me look past that.
As a Harry Potter lover, there's nothing I love more than magical people being sent to a special school to hone in on their talents and learn about their history. AHS's third season does this really well. Taking place in a New Orleans witch school, we watch a group of young witches (Taissa Farmiga, Emma Roberts, Gabourey Sidibe, and Jamie Brewer) being led by their headmistress Cordelia Foxx (Sarah Paulson) to discover the full potential of their magical powers. As if that isn't compelling enough, we also get to see Kathy Bates play the historic Delphine LaLarue and Angela Bassett practicing voodoo magic. And if that's not enough, there's tons of Stevie Nicks music and special appearances from the "White Witch" herself. Overall, some of the major plotlines got old to me very quickly. But for the most part, I liked the characters and the overall aesthetic of this season.
I've seen online that a lot of people don't like Freak Show. To be fair, this isn't American Horror Story's strongest season, but it's definitely not their worst. If anything, watch it for Twisty and Dandy. Trust me on this one. This season revolves around a freak show circus in Florida back in the 50s. In it, we meet a variety of these freaks, including a two-headed Sarah Paulson, lobster-handed Evan Peters, Michael Chiklis as a strongman, and a plethora of other unique characters. But the two most unique characters are Twisty the clown and Dandy Mott. Twisty is one of the most tragic characters I've ever seen on TV. Is he a terrifying murderous clown? Yes, but once you learn his story, it's hard to see him as a villain. And then there's Dandy, a rich, spoiled psychopath who really did make this season. These two characters make an adequate season into something that's actually pretty decent.
For my seventh and eighth ranking, I had a really difficult time figuring out which season to put where. While 1984 isn't the worst season of AHS, it's definitely not a season I'd rewatch as I would with the other seasons on this list. It wasn't awful, but it was just a confusing mess for most of the time. This season relied heavily on the 1980s-summer camp-slasher-flick formula, which is, of course, a classic. I honestly feel that the season was very messy. And as the season went on, it didn't get any more clear as to what was going on. They tried to mix a variety of ideas together but it didn't mesh well. While I did enjoy the inclusion of the infamous Nightstalker, this season lacked so much.
Apocalypse….was a lot. There were definitely highs and lows during this season, but the lows completely outweighed the highs and made it difficult to watch. Most of the season takes place in a post-apocalyptic world that was destroyed by nuclear warfare that was brought on by the antichrist… Yes, you read that right. Nuclear destruction caused by the antichrist. That plotline wasn't even the craziest one of the season. As I said, it was just a lot. On top of that, the only character that I liked was ironically the antichrist, played by Cody Fern during his AHS debut. His character was great and had a shocking backstory. The longer the season went on, the less I liked it. Plus, the ending of this season was a little bit too much of a "happy Hollywood ending" for me and I found it incredibly disappointing.
I'm going to start this off by saying that I've only seen one episode of this season. Is it fair for me to judge it even though I saw very little of it? Technically not. But I will anyway because I have very strong feelings about it. I was very hesitant to watch the season when they first announced the premise of it: the aftermath of the 2016 election. When I watch AHS, like many other TV shows, I do it to escape. What I saw and heard about this season was just much too real for me to enjoy it. If we're rating seasons based on how scary they are, this would take the cake. The reality they were depicting was terrifying, and like I said, much too real. On top of that, I have this weird irrational fear of masks, which there were plenty of in this season. I was literally cringing when I watched the first episode and I saw those masks. I was so uncomfortable, especially when they tied that into the terrifying nature of the season's plotline. So yes, I technically can't judge this properly. But the fact that I wasn't even able to watch past the first episode says enough, in my opinion.
Like I said, the tenth season of American Horror Story will be coming out at some point in the (hopefully) not-so-distant future, so I might have to adjust my list once it comes out. And at the beginning of this year, the show was renewed for three more seasons. You never know what's to come with this show, and although the most recent seasons weren't my favorite, I look forward to it.But what do you all think? What are your favorite and least favorite seasons of American Horror Story? Let me know in the comments and just remember, I don't trust anyone who doesn't have Murder House as #1.