Serial Killers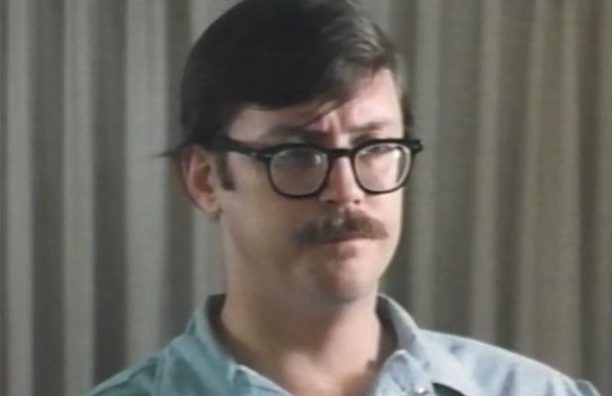 Ed Kemper Part 3 – Life In Prison
Like I've said – Kemper is just fascinating. On one hand, he had a horrible childhood that completely screwed him up and may have contributed to him becoming an uncontrollable killer. On the other hand, he knew exactly what he was doing and why. And he did it anyway. ABSOLUTELY unforgivable!! No one has ever been able to find a definitive answer to the "nature vs. nurture" debate, but in my opinion, if you know what you were going to do was wrong, don't do it. And if you can't control yourself, get help, though I realize there's more to it than that. Easier said than done when you're not a serial killer, I suppose.
Kemper is serving eight life sentences in the California Medical Facility, State Prison, Vacaville, California. (the same prison the Charles Manson was in) After his arrest, he asked for the death penalty, but it had been abolished in California. He tried to commit suicide four times, both before and during his trial. He's been denied parole several times and has denied chances for parole hearings. He claims to be happy in prison, and that if he's released he'll probably kill again. It's this kind of self-awareness that amazes me so much. It also caught the attention of the FBI apparently.
Just like most serial killers, Ed loves to talk about himself. But when he does it, it's different. He doesn't brag. He's very calm, straight forward, and detailed. He'll tell you what he did, how he did it, and the reason why. It's the reason the FBI was most interested in talking to him. When John Douglas and Robert Ressler began their interviews with serial killers, Ed was the man they interviewed the most. His interviews helped them create a questionnaire they gave to the prisoners they interviewed. They used this information to create lists of traits and triggers for serial killers. This was the beginning of the FBI's Behavioral Science Unit (BSU).
Since his arrest, Kemper has become a model prisoner and is supposedly well liked by the guards. He's done things like making ceramic cups, and had jobs like scheduling psychiatrist appointments for the other prisoners, and ran something called "The Blind Project", a program where prisoners record audiobooks for the blind. Ed had a stroke in 2015 and has been declared mentally disabled.
His interviews with the FBI have been used in several documentaries, and of course, the Netflix series Mindhunter. One of the many interviews he gave was for the 1984 documentary Murder: No Apparent Motive. During that interview, he said something that really caught my attention. He said that his reason for being part of the documentary was to stop anyone that had the same urges before they started killing. "There's somebody out there that is watching this and hasn't done that. Hasn't killed people and wants to. And rages inside and struggles with that feeling, or is so sure they have it under control. They need to talk to somebody about it. Trust somebody enough to sit down and talk about something that isn't a crime. Thinking that way isn't a crime. Doing it isn't just a crime, it's a horrible thing. It doesn't know when to quit and it can't be stopped easily once it starts". Maybe he should have practiced what he preached.
If you haven't already seen Mindhunter, please go watch it immediately. In 1991 he sat down with a true crime expert from France named Stéphane Bourgoin. Kemper was happy to have another chance to tell his life story and all the details of his crimes. He joked at the beginning of the interview: "Uh-oh we're getting serious now". He was put in a priority cell away from the general population. It even had its own shower. The cell originally belonged to Herbert Mullin, a/k/a "The Psychopath of Santa Cruz, but he was moved to the general population after Kemper was sentenced. Mullin was not happy. In the interview with Bourgoin, Kemper tells how he used behavior modification tactics to get Muller to behave. Here's a link to the interview. https://youtu.be/j8IfslxOmF0