Authors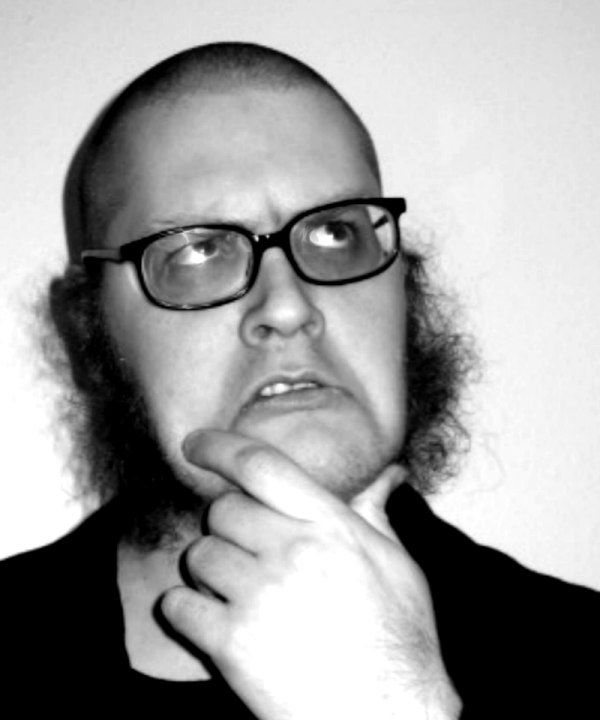 Carlton Mellick III
Carlton Mellick III is out of mind and you have to read his books!! His genre? That is an excellent question, my friends. Bizarro fiction, definitely. Horror comedy? Crazy-ass weird shit? Quite possibly those too. A friend of mine discovered him while looking through Amazon. His book titles immediately got our attention and I bought the first one that came up. It's called Every Time We Meet at the Dairy Queen, Your Whole Fucking Face Explodes. Next, I'm going to read The Haunted Vagina!
A lot of people have never heard of bizarro fiction, and I'm not sure quite how to describe it. So who better to explain it than Carlton Mellick himself: "Bizarro is just weird fiction. It is literature's equivalent of cult movies. Outside of being completely out there, the fiction often tends to be campy, pulpy, absurd, and just a lot of fun to read. I can't really compare it to any other writers outside of bizarro because bizarro fiction is one of a kind. The only thing I could probably compare it to in the fiction world would be children's books. The Little Prince, Alice in Wonderland, Where the Wild Things Are, James and the Giant Peach, The Cat in the Hat. Those are closer to bizarro fiction than any other books out there. Of course, most bizarro fiction isn't for kids at all. Books like The Haunted Vagina, Ass Goblins of Auschwitz, and Rampaging Fuckers of Everything on the Crazy Shitting Planet of the Vomit Atmosphere, might have fun fantastical plots with child-like narratives but they are far from kid's books."
Mellick has a huge cult following. He was born in Arizona and has been writing since he was a pre-teen. By the time he was 18, he had written 12 novels. His first published book was Satan Burger in 2001. The basic plot is that heaven is closed, God is taking your souls back and feeding them to a machine that looks like a giant vagina. It turns them into some deadly, psychotic, sex-crazed things. It's like the apocalypse, everything is nuts, and Satan runs a burger joint.
When he was young, he read authors like Kurt Vonnegut, but he was never really inspired. He said he was more inspired by movie directors like David Lynch and John Waters. With influences like that, it's not a surprise that he ended up writing the way he does. The girls/women/females (I'm not sure which to use), are usually pretty scary and half the time the men don't stand a chance.
His books are sexual, surrealistic, violent, and a little rapey sometimes. He uses plenty of foul language. He likes to throw in some conservative characters, but of course, they're always big-mouthed, racist idiots. His books always start with a comic about the story, which can be a little crazy in their own right. And for those of you that don't enjoy reading big, lengthy books, you'll be happy to know that Mellick keeps his books short.
Since his work was a little too weird and risque for mainstream publishing, he started doing it himself. Because bizarro fiction is so shied away from by stores and publishers, Mellick got together with other bizarro authors and they formed the Eraserhead Press. Screw you corporate America!! Although I have found a lot of his books in used, online bookstores like thriftbooks.com and bookdepository.com. And of course, you can get them on his website carltonmellick.com.
The world of bizarro fiction is not a well know genre, but I'm hoping that at least some of you will give it a try, Although I have not read a lot of it, I suggest starting with him. Just in case you need a little more of a nudge his way, here's a list of my top book titles…just to wet your whistle (and trust me, it was hard to choose!):
The Menstruating Mall
I Knocked Up Satan's Daughter
The Morbidly Obese Ninja
The Ultra Fuckers
Sausage Santa
War Slut
Adolf in Wonderland
The Baby Jesus Butt Plug
https://en.wikipedia.org/wiki/Carlton_Mellick_III