Shopping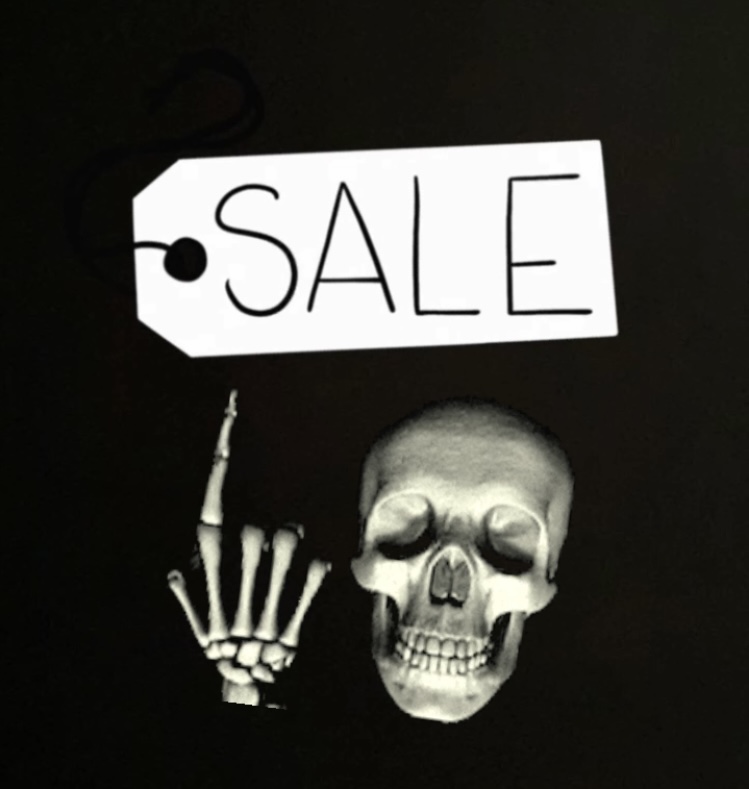 Cheap Thrills – 3/15/23
Cheap Thrills
Spending too much is KILLER!
More Amazon deals to blow our beer money on. Hurry, they could disappear as fast as Michael Myers!
The Return Of The Living Dead -Collector's Edition [4K UHD + Blu-ray]($23.99 40% off)
Oh, Yeah! 
More…Brains!!!!!!
Don't wait, just click add to cart.
Home Grown Horrors: Volume 1 ($37.54 25% off)
Collected here are three diverse films, all produced in the late 1980s, providing a fascinating and entertaining glimpse into the forgotten world of Home Grown Horror.
The People Under the Stairs – Collector's Edition 4K Ultra HD + Blu-ray ($29.99 25% off)
They are under YOUR stairs…waiting!
Smile [4K UHD + Digital Code]  ($20.99 42% off)
Say cheese!
Smile [Blu-ray + Digital Code] ($15.49 52% off) 
For HD only happiness. I know, I hate when they do this too. This cover is freaking me out. Let's move along.
M3GAN (Blu-ray + DVD + Digital Code) ($22.95 8% off)
Small savings on the unrated edition but every little bit h3lps  (See what I did there?)
The Haunting of Julia Collector's Edition [4K Ultra HD + Blu-ray] ($29.99 25% off)
Known as Full Circle outside the US. This sale price is for the preorder is releasing in mid-April. Never heard of this one from 1977 but looks to be a good one.


Two Orphan Vampires (US Limited Edition 4K UHD) ($29.99 40% off)
Another pre-order deal! This synopsis sold me: By day, blind orphans Henriette and Louise seem to be the picture of innocence. But when darkness falls, their sight returns, and they wander the streets of Paris, encountering the city's strange nocturnal denizens, and leaving a trail of corpses in their quest for fresh blood. Only 2,000 will be produced for the US market so you might want to jump on it if you are in any way interested.
House Of Psychotic Women: Rarities Collection Collector's Set ($57.74 45% off)
This seems like a unique one. In 2012 Kier-La Janisse published House of Psychotic Women billed as "an autobiographical topography of female neurosis in horror and exploitation films". For the book's 10th anniversary, Janisse assembled four films to illustrate her concept. They are:
Identikit – Elizabeth Taylor travels to Rome to find the most dangerous liaison.
I Like Bats– A vampire discovers that love may be the cruelest curse of all. 
Footprints On The Moon – A translator struggles with an unexplained two-day gap in her memory and the unfamiliar residents of a seaside town seem to recognize her. 
The Other Side of the Underneath – A true walking nightmare.
All are first-time US HD releases and a nice assortment of extras including introductions by Janisse and the Italian cut of Footprints. Looks like a lot for the price.
I Spit On Your Grave (3-Disc Limited Edition) [Ultra HD + Blu-ray] ($44.88 36% off)
This movie SHOCKED theatergoers in 1978 for its extremely graphic violence. It did poorly in theaters but was one of the earliest movies to find its success on home video. Jennifer Hills is assaulted and left for dead. Upon recovery, she exacts her revenge on those that did it. 
The Vampire Diaries: The Complete Series [Blu-ray] ($89.99 53% off)
Pretty good deal for the complete run.
Anaconda [Blu-ray] ($3.99 73% off)
Not really scary, but does it matter? Silly fun for less than a latte at Starbucks.
Dark Glasses [Blu-ray] ($10.99 62% off)
Dario Argento's latest supposedly a return to form after several lesser efforts.
Sorry, Wrong Number [Blu-ray] ($20.99 30% off)
This classic is based on a 1943 radio play of the same name and is an excellent noir thriller starring Burt Lancaster and Barbara Stanwyck. Yes, it is old, and in black and white, and it is a perfect thriller. If you have never seen this or heard the old radio show, this is one to add to your must-watch list.  (BTW, If it sounds vaguely familiar, Stephen King wrote a screenplay playing off the title called Sorry, Right Number for an episode of Tales From The Darkside and later published in Nightmares & Dreamscapes)