Shopping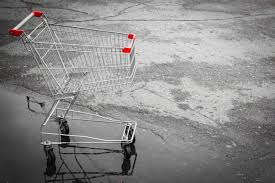 Scary Good Stores
I really need to stop shopping.  But with all the horror goodies available out there it's hard to stop! Luckily I haven't dipped into the rent money…at least not yet. However – since there doesn't seem to be a drop of willpower anywhere in my body, I decided to see if anyone wanted to go shopping with me. Here are some more stores we have discovered to spend your hard-earned money at. So get ready to scare yourself up a cart full of spooky shit!
Cavity Colors – If you're a horror fan, chances are you've purchased something on cavitycolors.com. They carry horror-themed apparel, tote bags, enamel pins, and a bunch of other goodies. (They have the coziest hoodie for The Crow!) Cavity Colors carries both its own designs and licensed merchandise. But you have to keep your eyes on them- their limited edition runs disappear fast! Follow them on Instagram @cavitycolors.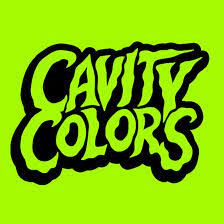 RevenantFX – Gnomes! Zombie gnomes! Need I say more? I love them and I want an entire zombie gnome garden. (Or at least one of them inside our office!) The gnomes are handmade in Toronto, Canada They have ornaments and holiday-themed gnomes too. Someday The Great Pumpkin Corpse will live with me! Give them a follow on Instagram @revenantfx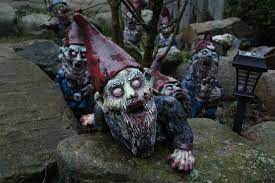 Silly Sculptures – These are a little bit cute and a little bit scary. Limited numbers of handmade pieces are listed in their Etsy shop. They have sculptures of things like little flames, marshmallows, and candles with big old eyes! Follow them on Instagram @sillysculptures for updates on their shop.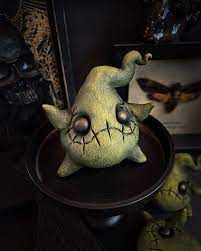 The Mystic Museum – What a great shop with a little something for everyone. I'd love to get to California and check it out in person someday. The shop itself is divided into three sections: Camp Horror – which is devoted to 80's slashers, Mystic Museum Oddies – an oddities and curiosities shop, and The Mystic Museum store. I can't decide which item is my favorite. They host horror events and have a fantastic selection of merchandise. Books, oddities, candles, apparel, and more. I have an entire wish list. Make sure you follow their Instagram @mysticmuseum.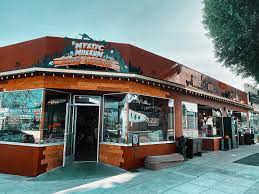 HorrorMerch – A perfect name for this store! Merch, merch, and more merch! They have clothes, collectibles, soundtracks, masks, and more. And a huge list of licensed merch. I spent way too much time on their site. Just click on your favorite movies and see what kind of goodies they have. And hit them up on Instagram @horrormerch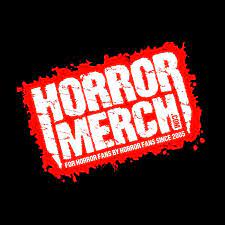 Distortions Unlimited –  This is for serious decorators! This crew does not mess around. This place is staffed with a bunch of amazingly talented and creative individuals. Distortions Unlimited creates the most amazing animatronics and I want all of them. I need to hit the lottery ASAP. Anyone who operates a haunted house and hasn't been on their website already needs to get there ASAP! Make sure you follow their Instagram @distortionsunlimited  to keep up with the latest news.

Creepy Company – I love this place. They have everything. Clothes, collectibles, home decor, and accessories. I've been drooling over their Bob the Ghost shirt and Halloween VHS cover throw for a while now. Their stuff is great quality officially licensed merch. Hit up the website and follow their Instagram @creepycompany
Horror-shop – Are you planning a Halloween party? If so, you definitely need to check these guys out. They carry costumes, decor, party supplies, and more. Do you want a cooler shaped like a coffin? They've got it. They have costumes and party supplies for kids too. (Because you started them early on horror, right?)  Follow them on Instagram @horrorshopcom and start planning your party early!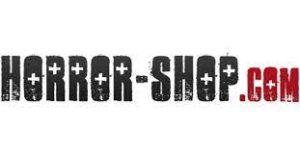 Hellbound Horror – There is a bunch of stuff I want from Hellbound Horror! They carry figurines, plushies, vintage items, and a whole lot more. I'm in love with several figurines and quite a few plushies. If you're looking to add stuff to your collection – this is the place to be. Follow @hellbound_hhc on Instagram and hit up the website to stock up.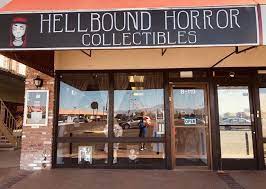 Now grab your wallets and show some love and support to the horror shop community!