Serial Killers
The Lonely Hearts Killers
There was nothing that Raymond Fernandez and Martha Beck wouldn't do for each other- including killing. Between 1947-1949, they killed three people, but they were suspected of killing at least twenty.
Raymond Fernandez was born in Hawaii on December 17, 1914, but was raised in Bridgeport, CT. He moved to Spain when he was a teenager to work on his uncle's farm. While in Spain he got married and the couple had four children. During WW2 he served in Spain's Merchant Marines. After the war, he abandoned his family and sailed to America to look for work. 
During the voyage, a piece of steel fell on him. It fractured his skull and injured the frontal lobe of his brain. The frontal lobe is basically responsible for our personality and ability to communicate. He was arrested shortly after he got out of the hospital for stealing clothes. While he was in prison he learned voodoo and black magic from his cellmate.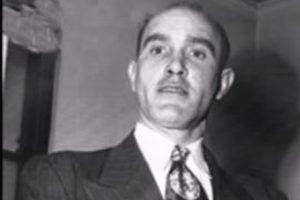 Martha (Seabrook) Beck was born on May 16, 1920, in Florida. She claimed that he brother raped her when she was young and that her mother beat her for making the accusation. She ran away for a while and joined a traveling circus.  attended finishing school and nursing school. She was always heavy (supposedly due to a glandular problem) and claimed that she couldn't find a nursing job because of her weight. 
After working for a bit as an undertaker's assistant, she moved to California to work in an Army hospital. During that time she got pregnant, but the baby's father wouldn't marry her. She moved back to Florida and told everyone that the father was a serviceman killed in the war. She dated a man named Alex Beck and got pregnant. They got married and were divorced after six months. She got a job at the Pensacola Hospital for Children. One day she put a personal ad in the "lonely hearts" column of the newspaper. Then she met Raymond Fernandez.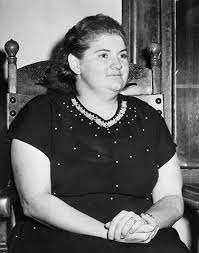 Fernandez was living in NYC at the time. He was planning on conning her out of her money, but he ended up falling for her.  He stayed with Beck in Florida for a while, then went home to pack up and move in with her. But Beck got fired, so she went to NY, leaving her children in Florida. She treated him like a king, and he believed that it was true love. He told Beck that he had been using the Lonely Hearts ads to rob women. She was fine with it and willing to help
Before he met Beck, Fernandez had his own murderous past. In 1946, he started his lonely hearts scheme. The next year, he married a woman named Jane Thompson. They went to Spain and met up with his first wife Encarnacion Robles and their children. Oddly they all became friends and spent a lot of time together. Until Jane and Encarnacion got into an argument. Jane was found dead in their hotel room, but the cause of death was listed as a heart attack. This didn't bother Beck at all.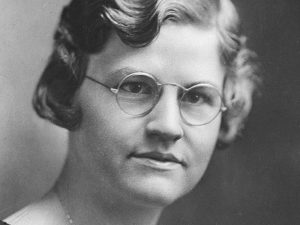 Beck started pretending to be his sister in order to make the women coming to the house feel safer. The problem was that Fernandez would date these other women, sometimes even sleeping with them in order to get their money. All Beck could do was watch and wait. Eventually, Beck couldn't take it anymore and she snapped.  Then the murders started.
The first victim was Janet Fay. Janet and Fernandez got engaged and she moved into Fernandez's apartment. One night, Beck caught them in bed. She lost it and hit Janet in the head with a hammer. Janet didn't die from Beck's attack, so Fernandez had to strangle her to finish the job. They buried her in Fernandez's sister's basement.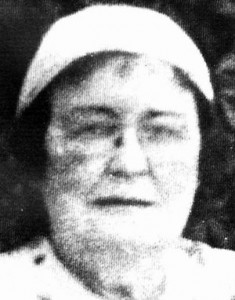 Fernandez and Beck moved to Grand Rapids, MI. They met Delphine Downing, who was a widow. They moved in with her and her two-year-old daughter Rainelle. Supposedly, one night Delphine was agitated and Beck gave her sleeping pills to calm her down. Rainelle got upset seeing that something was wrong with her mother, and Beck strangled her until she was unconscious.  They were afraid that Delphine would report them for hurting Rainelle, so they shot her when she fell asleep. Then they drowned Rainelle. They buried them in the basement.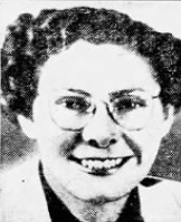 Delphine's neighbors were suspicious of Beck and Fernandez when they couldn't get in touch with Delphine. They reported her and her daughter missing and told the police their suspicions. When the police came to investigate, Fernandez smugly told them to search the house. The police found the bodies and Beck and Fernandez were arrested. Fernandez confessed.
They were extradited to New York, which at the time was a death penalty state.  After that, they both tried to declare insanity but it didn't work. Fernandez retracted his confession. He claimed he only did it to protect Beck. They were accused of seventeen murders but only tried for the death of Janet Fay. They were both found guilty and sentenced to death. They were executed in Sing Sing prison in Ossining, NY on March 8, 1951.  Before she was put to death, Beck's last words were:
"What does it matter who is to blame? My story is a love story. But only those tortured with love can understand what I mean. I was pictured as a fat unfeeling woman. I am not unfeeling, stupid, or moronic. In the history of the world, how many crimes were attributed to love?"
Sources: 
https://en.wikipedia.org/wiki/Raymond_Fernandez_and_Martha_Beck
https://www.history.com/this-day-in-history/the-lonely-hearts-killers-are-executed#:~:text=The%20Lonely%20Hearts%20Killers%2C%20aka,placed%20personal%20ads%20in%20newspapers.
https://murderpedia.org/female.B/b/beck-martha.htm
https://www.findagrave.com/memorial/20610056/raymond-martinez-fernandez