Books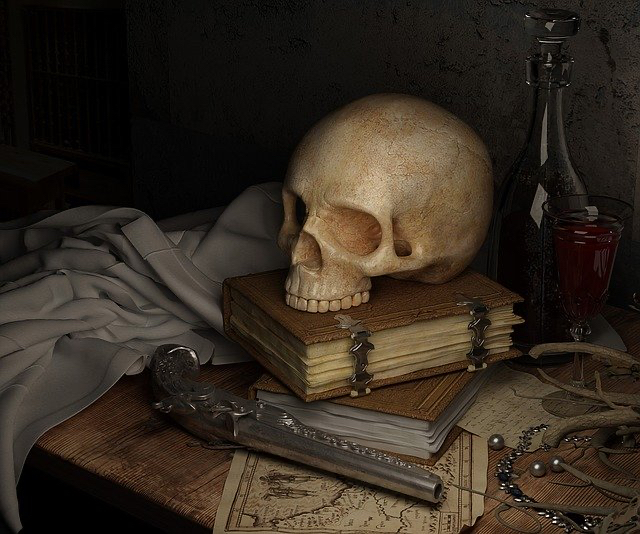 Scariest Books Ever
Hmmmm….which books are the scariest?  I know this is debatable. Though I do love a good debate.  I mean, I know which books have scared me, but I wondered what scared other people. So I went to literally every review website I could find. With the exception of a few odd choices here and there (Interview with a Vampire? Really?), these are nine that pretty much topped every list, plus one from me.
Dracula by Bram Stoker

– An oldie, but a goodie. Pretty much everyone's first vampire story. He's the OG of vampires. The book is definitely not as graphic as today's readers are used to and sometimes the old fashioned language can be a bit much. It didn't scare me personally, but I loved it.

House of Leaves by Mark Z. Danielewski

– I haven't read this one. It's basically a haunted house novel. They say that in between the story it's put together almost like a scrapbook, pictures, poems, notes, etc. Although some people have found it difficult to read because of that, the general consensus is that it's pretty damn scary. 

The Facts In the Case of M. Valdemar by Edgar Allen Poe

–   Creepy, creepy, creepy!!  Valdemar is dying of tuberculosis and has agreed to an experiment:  being hypnotized at the moment of death.  Unfortunately for him, it works.  The hypnotist keeps him trapped for months.  His mind is alive and conscious, while his dead body is decaying. To be honest, I saw it before I read it in the 1962 movie 'Tales of Terror' with Vincent Price as Valdemar when I was pretty young.  I never should have watched it, I can still hear his voice in my head!  I'm getting creeped out just thinking about it.

Rosemary's Baby by Ira Levin

– There's a lot going on in this one! The devil, rape, a clueless husband, and a woman pregnant with the Antichrist.  It's a suspenseful novel with a slow build,  but that is part of what makes it good in my opinion.

Hell House by Richard Matheson

– Another haunted house story that I haven't read, and considering that I do love a good haunted house story, I need to get moving on these! A dying magazine editor hires a physicist and two mediums to investigate life after death. They go to the abandoned Belasco House (Hell House as the locals call it) and spend the night there. Of course, things do not go well!

Let the Right One In by John Ajvide Lindqvist

– This is definitely not Twilight! Murders in a small town in Sweden, a bullied boy and a child vampire. Poor Oskar is really going through it. Then Eli, a mysterious girl who doesn't go to school and only comes out at night, moves in next door. If you're looking for a vampire romance novel, you're gonna have to look elsewhere.

Ghost Story by Peter Straub

– A classic ghost story. Old men gathered together talking about the past. And a terrible secret that they all share. Strange things have been happening in the town they live in and the past may be coming back to haunt them. I haven't read this one yet, but it has been recommended to me about a zillion times.

The Exorcist by William Peter Blatty

–  Reagan is not having a good time.  11 years old with an actress mom that cares more about her career than her daughter.  Plus she's possessed by the devil and no one believes her.  They all think she's crazy.  It takes some serious happenings before Mom calls in Father Karras.  If you haven't seen the movie, I'm surprised.  If you haven't read the book, do it!

Salem's Lot by Stephen King

– Ben Mears has moved back to the town he grew up.  A lot of strange things are happening there and as an a

uthor, he's decided to write about it.  It turns out that the town has some vampires living there.  And not the sexy HBO kind!  This book really scared me when I first read it.

The Haunting of Hill House by Shirley Jackson

 – Number one book on pretty much every list  It's commonly referred to as the best haunted house story ever. A professor brings a team to investigate a supposedly haunted house.  It doesn't go as expected and the consequences are nightmarish.  This is the original, not the story in the Netflix series (which I loved!).  If you want to watch the movie, please watch the original from 1963 and not the remake!!