Authors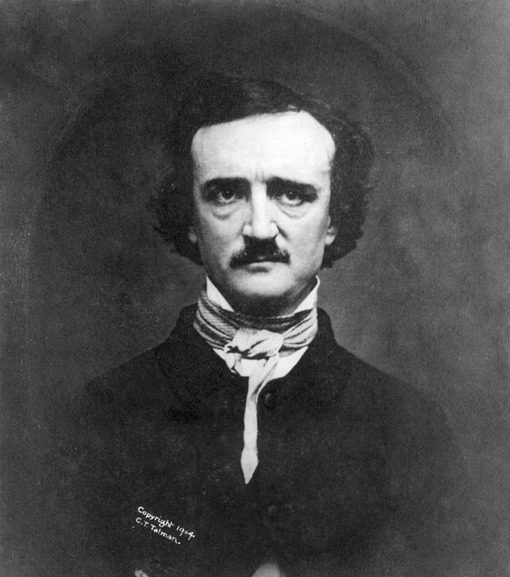 Nevermore
"Quoth the raven, Nevermore."
Are you triggered? I know sometimes hearing any quote from The Raven brings up memories of high school. And the first time you read it, you were young and bored out of your mind. But read it again. Really read it. It's pretty amazing. Then read all his other stuff. There isn't an author dead or alive that can convey the feeling of going insane better than Edgar Allan Poe (except maybe 2020).
A lot of Poe's work was inspired by his life. His parents died when he was very young and he was taken in by John and Frances Allan. Allan wasn't his middle name, he added it in their honor. They moved around several times while Edgar was young. They raised him and paid for his education, but Edgar gambled with any money the Allans sent him. They eventually took him out of school and they slowly grew apart and stopped talking to each other. He moved to New York next, and then to Baltimore. That's where his story really begins.
Poe started writing again, got married, and got a job as an editor at a newspaper called the Southern Literary Messenger. He got fired for drinking and moved to New York, then Philadelphia. Lucky for him he got a job as the co editor of Burton's Gentleman's Quarterly. He published two stories in it: WIlliam Wilson and The Fall of The House of Usher. Both got people's attention and his writing career took off.
He published a book titled Tales of the Grotesque and Arabesque. Soon magazines were publishing his stories and poems, like The Gold Bug and The Murders in the Rue Morgue. But it was when he published The Raven that he got his fame across the country. His knack for writing about madness wasn't something that people had read before. Things like going insane and/or dying were things that people didn't fully understand and it scared them. The differences between his poems about love and his obsession with madness both confused and intrigued people.
When it comes to reading Poe today, you either love it or you hate it. He can be hard to read just because of the old fashioned language he uses, and he is definitely very wordy. But if you can let yourself get lost in the story, his descriptions will make you feel like the story is about you. Pay extra attention to the way he describes the houses. As far as I'm concerned, that is the blueprint for any haunted house you've ever seen in a movie.
If you'd rather watch a movie instead of read, these are some of my favorite Poe movies:
Now after all that, and in honor of his birthday, I'm going to go make a cake and eat the entire thing while I binge watch some Edgar Allan Poe movies. Join me?