Film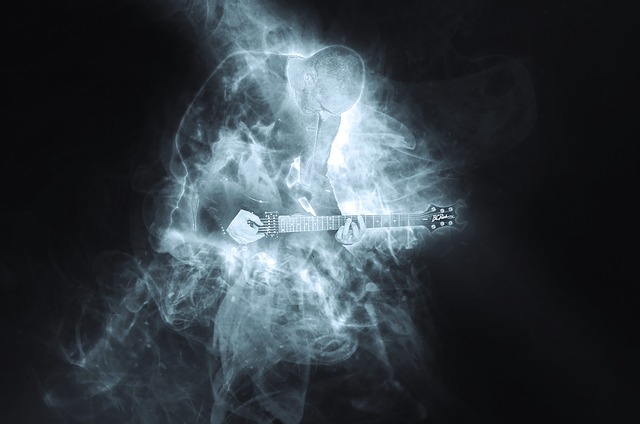 Heavy Metal Horror
Heavy metal horror has spanned several decades. In the 70s, the classic rock of the 60s started to evolve into a heavier sound. Bands like Black Sabbath and  Motorhead emerged. Alice Cooper burst onto the scene. It was a time of anything goes. Makeup and theatrics from KISS, or raw and dark like Sabbath. The 80s gave us Metallica, Iron Maiden, and Slayer. The metal scene expanded more over the years, branching out to include metalcore, grindcore, black metal, and a host of other subgenres.
People have had real problems with metal. Some bands intentionally wear evil-looking makeup. Many bands get inspiration from horror movies. They have used occult symbols on their albums. Mythology, witchcraft, and the occult have been used as song lyrics. The musicians were accused of being devil worshippers. Their words and images were used against them. Their songs have been labeled everything from misogynistic to blasphemous.  
The movie industry, however, capitalized on it. Horror movies had their own burst of popularity over the years. With all the evil connotations being attributed to metal music, combining it with horror was practically fated.  People have the same issue with horror movies.  They're offended by the scantily clad women and violence. And any religious themes that go against their teachings bring immediate calls to stop the movie from being shown. The blood, gore, and gratuitous sex is enough to cause a stroke in any religious watchdog!
All this of course makes horror and metal go together like mac and cheese! Unfortunately, the two things didn't always create the perfect union. What we did end up with are movies with great soundtracks, blood, guts, and gore. And fans couldn't get enough! Most of them didn't take themselves too seriously, and neither should you! Here are a few from each decade that may be worth checking out:
The 1970s:
Phantom of the Paradise (1974) – 

Let me remind you that this was made in 1974…I CANNOT stress that enough! This is so bad that it's good. Its kind of like The

Phantom of the Opera

meets the 1970s. It's pretty fucking funny!
KISS Meets the Phantom of the Park (1974)

–  This was a made for tv movie. KISS is scheduled to play at an amusement park. However – the park is full of animatronic monsters out to destroy the band. And evil robot copies of the guys. I guess it's a good thing that each band member has a superpower!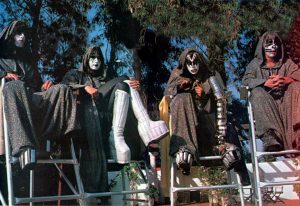 The 1980s:
Rocktober Blood (1984)

– Billy "Eye" Harper is the lead singer of Rocktober Blood. He loses it one night and goes on a killing spree in the recording studio. He's arrested, tried, and executed. His old girlfriend is now the lead singer of his band. Two years later, Billy comes back from the dead and is out for revenge. 
Monster Dog (1984)

– You didn't think I'd leave Alice Cooper off the list, did you?  Vince Raven (Cooper) is old hometown shooting his new music video. A pack of wild dogs starts murdering people. Or is it something else? 
Hard Rock Zombies (1985)

– Grand Guignol is populated by things like Nazis, killer dwarfs, creepy perverts, and…Hitler! The Hard Rock Zombies go there for a convert anyway, they're killed by a group of Nazis. The band's lead singer had fallen in love with a (too young)  local girl named Cassie. Cassie performs a ritual and raises the band from the dead. Now the guys in the band are actual zombies and make a zombie army to help go after Hitler. 
Trick or Treat (1986)

–  A nerdy metalhead's favorite artist dies.  He plays his record backward and brings him back to life – as a pissed-off, vengeful spirit. Even better – this stars Gene Simmons of KISS as a DJ and Ozzy Osbourne as a televangelist!! 
Black Roses  (1988) –

 If your parents have ever said that metal is the work of the devil..do not let them see this. The "I told you so" will never end!  The fans in a small town can't wait for The Black Roses concert! Unfortunately for them – their favorite band is actually a bunch of demons! And they're using their music to create a bunch of evil minions.  It has all the 80s cheesy special effects, blood, and gore. And the soundtrack is total hair band metal!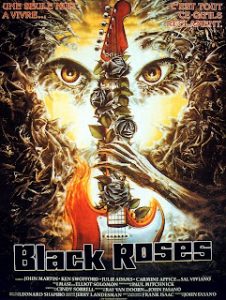 The 1990s:
Shock 'Em Dead (1991)

– A nerdy guitar plays auditions for a band and fails. He sells his soul to the devil for fame, calls himself Angel, and joins the band. Now he's a rich and famous rock star with just one small flaw…he needs human souls to stay alive. Cheesy music and special effects make for a good/bad B-movie. And if you're interested – it stars former porn star Traci Lords.
Death Metal Zombies (Video only 1995)

– Bear with me on this one! A song by the band Living Corpse turns a group of people at a party into zombies.  A girl that missed the party finds the band's lead singer (who just happens to be the ruler of the underworld). They team up with another friend and set out to stop the zombie. I'm pretty sure a group of people filmed this with their parents' camera. The acting and effects are pretty bad – but the soundtrack is pure thrash!!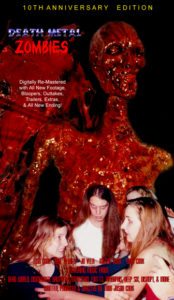 The 2000s:
Deathgasm (2015)

– Two members of a band called Deathgasm break into a famous rock star's house. They steal the sheet music of a song called "The Black Hymn". They play it and release an evil spirit that possesses the people in town. Looks like it's up to them to save the day. It has a great soundtrack featuring bands like Emperor and Bulletbelt.
Lords of Chaos (2018)

– As a fan of Mayhem I was looking forward to this one.  This is a true story and a very dark one. Mayhem was founded by Norwegian musician Øystein Aarseth a/k/a Euronymous, and Swedish musician Per Yngve Ohlin a/k/a Dead. In 1991 Dead killed himself. Later, Norwegian Kristian Vikernes a/k/a Varg joined mayhem. One tragedy after another happens after that. It's a good biopic with a tragic story and some killer music.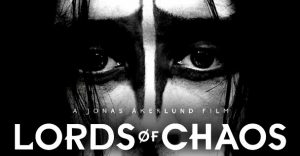 This is just a shortlist. There are more to watch, especially from the 80s. Just remember, these are not award-winning movies – but they're a hell of a good time. So put on your tv, make some popcorn, throw your horns, and bang those heads my friends!