Editorial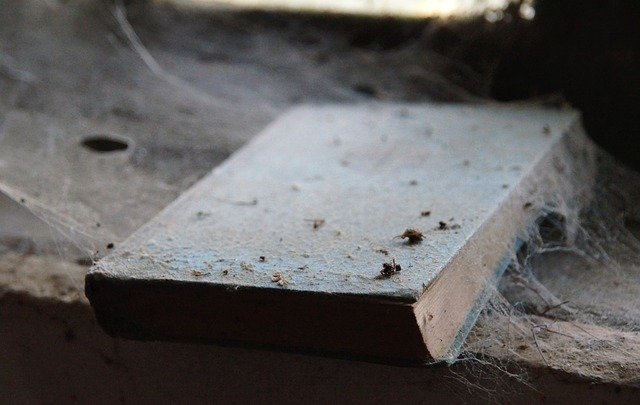 Horror Story Origins
Hey, horror fans!  Let's face it, horror entertainment is practically a lifestyle.  Ever wonder where the first horror stories came from? In my opinion, the answer is simple, religion! Wait…hear me out.   Look at any ancient mythology.  In ancient times, people believed in monsters and spirits. Gods and goddesses, both good and evil. Offerings were done for the dead both to honor them and to placate their spirits.  And of course, the Bible was good enough to introduce us to Satan. There's always something evil afoot in religion and every one of them's got it.
Gothic novels were what got the horror ball rolling!  If it weren't for those, horror may not have evolved into what it is today.  It's almost like authors back then felt like they suddenly had permission to let out all their scary thoughts and dreams.   They filled their stories with fear, horror, madness, and death.  Gothic horror used a lot of different elements specific to the time period to tell their stories.  Dark castles and mansions, and dirty, poverty-ridden streets set the mood.  The things that were normal fears then were what became the evil monsters of a Gothic novel.   And there was never a happy ending.
The Castle of Otranto, by Horace Walpole, is considered to be the first Gothic horror novel.  It was also the first instance of plagiarism!  Walpole claimed it was a translation of a medieval manuscript that had been recently found and translated.  About a year later when the book was in its second printing, he wrote a forward for the book and admitted that he actually wrote it.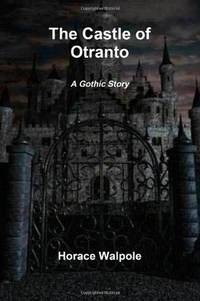 The poet Lord Byron deserves credit too.  In the summer of 1816, he was staying at the Villa Diodati in Switzerland, along with Percy Shelly, Shelley's future wife Mary Wollstonecraft, and Byron's personal doctor, John Polidori.  Lord Byron suggested that his companions try writing scary stories. Dr. Polidori wrote The Vampyre, which became the inspiration for Bram Stoker's Dracula. That night Mary is rumored to have had a nightmare.  Maybe it was because Dr. Polidori had spent the night talking about medical stuff, or maybe it was because of the weather. But regardless of what caused the nightmare, it was the inspiration for Frankenstein – The Modern Prometheus.   Click here for a more detailed article about it by Greg Buzwell.
After the success of Frankenstein and The Vampyre, other authors decided to try their hand at writing horror stories, and Gothic horror took off.  Edgar Allen Poe (my favorite) started flexing his horror chops in 1832 with his first short story Metzengerstein.  That really got the ball rolling, and before you know it, everyone was writing horror stories! These are a few of the biggest ones:
Dracula

– Bram Stoker

The Strange Case of Dr. Jekyll and Mr. Hyde

– Robert Louis Stevenson
Carmilla

– Sheridan Le Fanu
A Glass Darkly

– Sheridan Le Fanu

The Picture of Dorian Gray

-Oscar Wilde

The Turn of the Screw

– Henry James

The Call of  Cthulhu

– H.H. Holmes

The Haunting of Hill House

– Shirley Jackson

 

Rebecca

– Daphne Du Maurier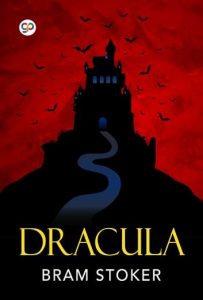 The 19th century also saw the start of Penny Dreadfuls. Penny Dreadfuls were weekly stories, usually about crime or something supernatural. They cost a penny each. Sometimes they were about recent crimes or investigations. There were also rewrites of early Gothic horror novels like The Castle of Otranto. Authors published their own original stories. Penny Dreadfuls gave us characters like Sweeney Todd. Some stories were considered scandalous for the period. They were about things like adultery and murder.  Penny Dreadfuls evolved into horror magazines like Tales From the Crypt. Authors like H.P. Lovecraft published short stories in horror magazines before moving into full-length novels. 
As time passed, the things that used to truly scare people changed, and horror changed with them. People were harder to scare. This opened the door to a whole new world of scary from such greats as Richard Matheson, Peter Straub,  Jonathan Maberry, William Peter Blatty, and of course, Stephen King.  Authors like R.L. Stine toned the horror down a bit and wrote series like Goosebumps and Fear Street. Don't want to leave the kids out!
Over time ghosts and goblins gave way to slashers that can't be killed, zombies,  and things that haunt our dreams. And we love that.
https://www.britannica.com/art/horror-story
https://en.wikipedia.org/wiki/Penny_dreadful