Homicide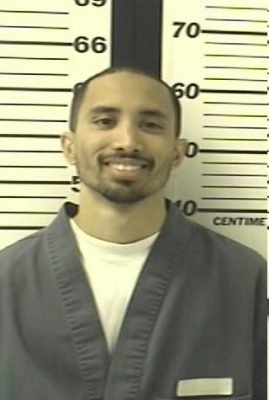 Simon Sue and the New Year's Day Murders
On December 31, 2000, 15-year-old Tony Dutcher was very excited. He was spending some time with his grandparents as he had done for years. That night he was going to camp out in a fort he built on his grandparent's property. And his grandparents were just as excited to have their grandson visiting again.
On January 1st, Carl and Joanna Dutcher's family were surprised when they didn't call to say Happy New Year as they always do. When they couldn't get in touch with them after a few days, surprise turned to real worry. The Guffey Police Department went to check on them. They were unprepared for what they found. Carl and Joanna had been shot and killed in their home. Tony was missing. He was later found in his fort. His throat had been cut so deep he was almost decapitated.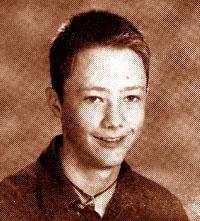 The police immediately set out to figure out what happened and why.  The answer was so unexpected that it shook the town to its core. The murders were committed by teenagers.  One of them was Tony's best friend Isaac Grimes. Isaac was a member of the "O.A.R.A.  (Operations and Reconnaissance Agents). The group had been started by high school senior Simon Sue. It consisted of himself, and two other boys from school, Glen Urban, and Jon Matheny.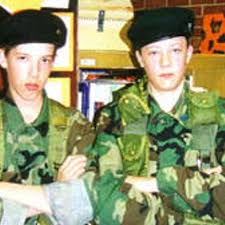 Simon ran  O.A.R.A. like a military organization. He gave the boys military ranks. Simon's family was from Guyana and claimed to have ties with rebel forces there. He said he was training the boys to help fight a coup in Guyana. He trained them to use weapons and how to sneak up on someone and slash their throat from behind. He forced them to watch the  Faces of Death movies to desensitize them to violence. He had the boys give him part of any money they made- or they would be punished.
The group's crimes started with smaller crimes like burglary. Isaac said he did whatever Simon told him to do. He said he was afraid that Simon would kill him or his family if he refused. He claimed that Simon had pictures of his family and copies of the keys to Isaac's house.  Simon told Issac that the Dutchers were racists and had to die.
Isaac and Jon Matheny went to the Dutcher's late on New Year's Eve. Isaac snuck into the fort and slit Tony's throat. Isaac claimed that Matheny went into the house and shot the Dutchers. Simon was in Canada with his family that night. Isaac called him to tell him that the "mission" was done.
Issac originally told the police that he had been out drinking with Mathent and Urban that night. But his guilt got the better of him and he confessed. When police brought Simon in for questioning, he claimed it was nothing but a "citizen's group".  He claimed that he didn't find out about the murders until he got back from Canada. He denied any involvement. During pre-trial hearings, he said that the O.A.R.A. was nothing more than a way to get money out of the boys. 
Eventually, the boys confessed and were found guilty.  Isaac Grimes was sentenced to sixty years in prison, Simon Sue got fifty-three years, and Jon Matheny got sixty-eight years. Glen Urban was found guilty of destroying the weapons and was sentenced to two years. It just goes to show that even a teenager is capable of starting a cult.
https://abcnews.go.com/Primetime/story?id=8347009
https://www.denverpost.com/2005/12/31/nightmare-of-familys-slaying-lives-on/