Books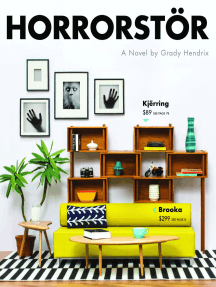 Horrorstör
When I saw Horrorstör I instantly wanted to read it. My first thought was "Haunted Ikea?…yes please".  I love Ikea. I'm like a kid in a candy store. I have to see, touch, and try everything. Think about being stuck there overnight…it doesn't sound bad, right?  It has everything you need to keep you comfortable. There's even a kitchen. This entire story takes place overnight – but it's not as fun as you would think.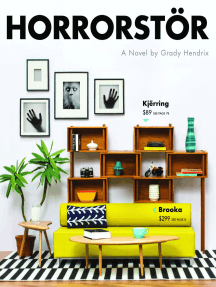 Horrorstör takes place in the Orsk, an Ikea wannabe.  One of my favorite things about the book is the design.  It looks like an Ikea catalog. Each chapter starts with a page from Orsk's catalog. The pieces of furniture have Scandinavian names, of course,  and the descriptions are pretty funny. They get darker as the book goes on. The pieces are practically torture devices by the end. And the illustrations by Michael Rogalski are fantastic!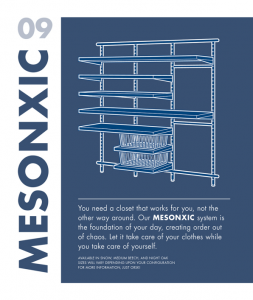 Mysterious things have been happening at the Orsk after closing. Things have been vandalized and broken. There's also a weird smell in the store. There are rats in the fake kitchens and someone has been writing on the walls. Basil the manager is on a mission to catch the vandals in the act. He schedules two employees, Amy and Ruth Anne, to stay overnight with him and find the culprits. The first things they discover are two employees,  Matt and Trinity, hiding in the store. They're convinced that the Orsk is haunted and want to film it for their ghost hunting show "Ghost Bomb". They also meet Carl, a weird homeless man that's been living in the store. 
The team discovers supernatural happenings after the store closes. The group goes into Scooby-Doo mode. And of course, make all the classic horror mistakes like splitting up and trying to contact whatever is there by holding a seance. That's never a good idea when you suspect a haunting! It just gets weird after that. They keep getting lost, even though they should know where they're going (I don't want to give anything else away). There is a lengthy section of torture in the story (not my favorite thing), so be warned if that bothers you.  
Author Grady Hendrix came up with a great idea for his debut novel. I really liked the detour from a traditional haunted house story. If you've worked in retail, you will definitely relate to the characters in this story. There's the ass-kissing manager, the associate that hates their job and everyone knows it, and the "little miss perfect" one. And don't forget the customers! I worked in retail and for me, it was one of the nine circles of hell.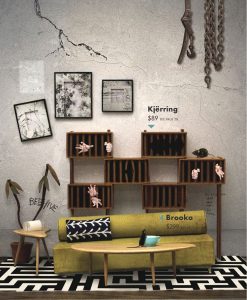 The movie version is in the works at  New Republic Pictures according to Deadline.com.  Grady Hendrix is set to write the screenplay. In their interview Hendrix said… "I wrote Horrorstör to be simultaneously funny and scary while paying tribute to the retail warriors who staff our big box stores. Having the opportunity to adapt my novel into a movie is a dream come true. I couldn't be more excited about taking an audience and trapping them overnight with me in the flatpack hell that is Orsk — the ultimate haunted house, full of Infinite aisles, murderous ghosts, and incomprehensible faux-Scandinavian names."…
This is a horror/comedy story.  I didn't find anything scary in it, but blood, ghosts, and dark humor suit me just fine. It's a satirical, quirky story.  It's a very fast read – about 240 pages.  The ending felt a little unfinished to me – unless Hendrix is leaving things open for a sequel.