TV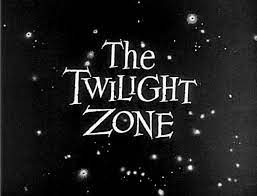 Our Favorite Creepy Twilight Zone Episodes
"You are about to enter another dimension. A dimension not only of sight and sound but of mind. A journey into a wondrous land of imagination. Next stop, the Twilight Zone."
That's right my friends,  it's time for the SyFy channel's New Year The Twilight Zone marathon. And this year the marathon is going to include some episodes from Jordan Peele's 2019 version. The marathon starts at 5:00 a.m. December 31, 2022.  The Twilight Zone isn't a scary show. The episodes range from weird, occasionally a little humorous, to creepy. 
So in honor of this end-of-year tradition, we wanted to share ten of our favorite creepy episodes from the original Rod Serling series:
The Howling Man (S2 E5) – David Ellington is caught in a thunderstorm while hiking. He finds a monastery, but the monks don't want him to stay. David finds a man being held prisoner and howling in his cell. He tells David that he's done nothing wrong and needs help getting out. But according to the monks – the man is the devil himself. David is sick so they let him stay the night.. provided he doesn't release the howling man. He doesn't listen. Now he is narrating the tale of what happened next.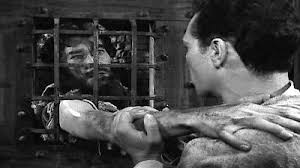 Nick of Time (S2 E7) – Two words…William Shatner.  Newlyweds Don and Pat Carter are on their honeymoon when their car breaks down. They go to a diner to kill time while it's repaired. There's a fortune-telling machine with a devil's head on their table, so they give it a try. The predictions are accurate. Don gets a bit out of hand looking for answers about their future. They know they should stop and leave – but can they?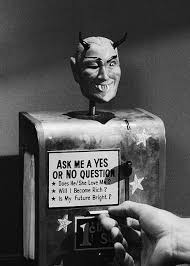 The Hitch-Hiker (S2 E16) – This episode really creeps me out. A woman is driving cross country and passes a hitchhiker. She doesn't stop. Further down the road, she sees the same hitcher. Further down she sees him again. Her mind is racing. How the hell does he keep getting in front of her without a car? It's weird, creepy, and stalker-ish. What is going on and how is this happening? This episode will tell you.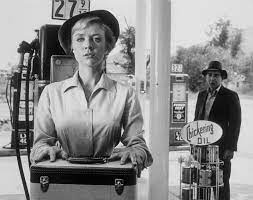 It's a Good Life (S3 E8) – Little Anthony needs to be seriously grounded- But his parents can't do that! Anthony has the power to read thoughts. If you think or do something that he doesn't like, he can make you disappear. All he has to do is wish you away. This story is about who is left in the town and how they handle life with Anthony. He is not a good boy!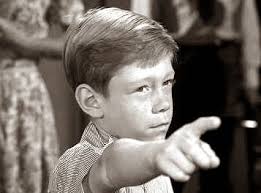 Little Girl Lost (S3 E26) – This is very Poltergeist-ish. A couple wakes up because their daughter Tina is crying. She's nowhere to be found – only heard. They call a physicist friend of theirs and discover that Tina, and soon the family dog, have fallen through a portal to another dimension. Can they find her and get her out?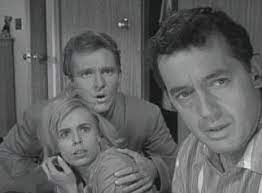 The New Exhibit (S4 E13) – This was referred to me by a good friend (Thanks Vin!). I never saw it before. This is a story about obsession. The wax museum where Martin Balsam works is going out of business. He's spent years caring for the figures on "Murder's Row" and he cares about them a little too much. He's so desperate to continue caring for them that he brings them home to his basement, and supposedly will keep them just until they are sold. He even buys an a/c to keep them from melting. Soon he's spending all his time in the basement. The people in his life that try to take the figures from him end up dead. They are eventually sold to another museum, and it ends up with an addition to "Murderer's Row".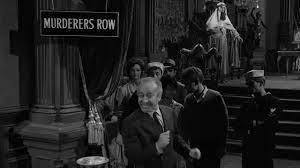 Nightmare at 20,000 Feet (S5 E3) – Another William Shatner episode. Everyone knows this one! Bob and Julia Wilson are taking a flight after he recovered from a nervous breakdown. During the flight, Bob sees a monster outside his window. Of course, no one else does. Bob feels like he's losing his mind. Then he sees the monster tearing up the wing and he freaks out. I will never get on a plane without thinking about this episode.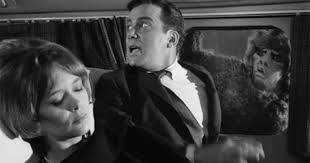 The Living Doll (S5 E6) – Little Christine's mom just bought her the new "Talking Tina" doll and her husband Erich is not happy. Christine is his stepdaughter from a previous marriage. Erich can't have kids and is resentful of Christine. When no one is around, Tina starts saying things to him. Scary, threatening things. Is it real or is he losing his mind? This episode has the answer.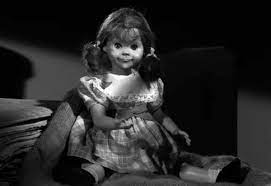 The Masks (S5 E25) -This is a tale of greed. Rich old Jason Foster is dying. He invites his greedy children and grandchildren for a Mardi Gras dinner. But there's a catch… Everyone has to wear a mask that he had made for each of them. If they don't, they'll be removed from the Will. The masks are not ordinary masks, as everyone will find out. The end is great.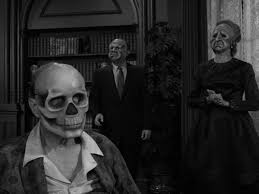 Caesar and Me (S5 E28) – Jonathan West is a ventriloquist who's having trouble getting a job. And the rooming house he lives in is inhabited by one of the MOST ANNOYING little girls I have ever seen! His dummy Caesar starts giving him advice to help change his luck. Caesar's advice isn't very good – or very legal. How much power does Caesar have over Jonathan? This is a story about how desperate times call for desperate measures.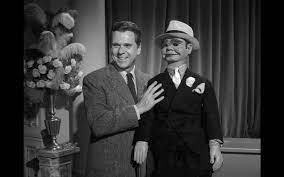 This is just a handful of our favorite episodes. So whether you're laying around nursing a hangover or just relaxing and enjoying a day off – give these a watch. And if you're really feeling like a couch potato, head over to the SyFy channel and enjoy the marathon.
Happy New Year my friends!