Books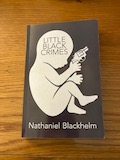 Little Black Crimes
Little Black Crimes is the debut novel by author Nathaniel Blackhelm. It's a collection of dark, gritty, and disturbing crime stories. Don't read this before bed, especially if you live alone. You'll never get to sleep! This book will fuck with your mind, and make you question what goes on in everyone's mind – maybe even your own!
It's a collection of short stories (which you all know that I love). One thing I really appreciated is that he didn't cram a lot of characters into each story. It lets you really get to know the characters  (for better or worse). Understanding them is another story!
This book is not for everyone! The stories are very dark and touch on very sensitive subject matters like rape, gun violence, abortion, religion, and drug abuse. If you are easily triggered or sensitive this is definitely not a book for you. The subjects are very timely but will make you want to shower and bleach your brain. Although I think that's what Nathaniel intended.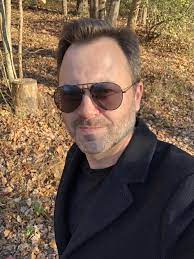 The majority of the stories are told in the first-person perspective.  He takes you deep into the mind of the storytellers. Nathaniel has a unique way of conveying what they're feeling and how they respond to it. He gives us a glimpse of how fragmented a person can be. Their thoughts are raw and brutally emotional. And not always pretty. But the truth never is.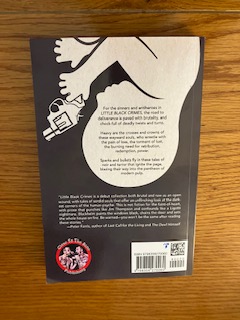 Nathaniel grabs you and draws you into each story. His characters are well thought out and he had me thinking "Oh hell no!" more than once. He makes you feel bad for some of the antagonists. You learn that not all bad things come from evil intentions. He takes the stories to surprising places.
There were a few standout stories for me:
Projectionist vs. Priest 

The Darkness in the Room is Me.

A Consecrating Rain

Deus RX Machina
If you like thought-provoking, cringe-inducing crime stories, I recommend reading Little Black Crimes. Prepare yourself for an emotional journey, and try not to be wary of the people around you afterward.
I want to thank Nathaniel for sending me his book. It has found a home on Scary Matter's bookcase. Click here and get a copy for your bookcase too.