Directors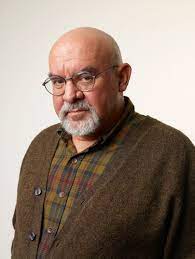 Stuart Gordon
Stuart Gordon liked to break boundaries. He has been a screenwriter, movie producer, playwright, and theater director. He founded several theater companies starting in college. He exploded onto the horror scene in 1985 with Re-Animator and produced films in other genres like film noir, comedy, and science fiction. He was also known for his early work in experimental theater. He was a breath of fresh, weird-as-hell, and  controversial air. His work has reached cult favorite status.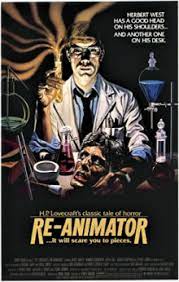 Gordon was born in Chicago in 1947. After graduating high school he enrolled in the University of Wisconsin-Madison. He couldn't get into the film classes that he wanted to take, so he enrolled in acting classes and majored in theater. He began producing plays in school and used them to push every boundary he could.
In 1968 he produced a play called The Game Show.  The tagline for the show said – "The Game Show's game is you. It is completely dedicated to destroying the complacency of every member in the audience, to making you react. It wants you to get up and be forcibly smashed in the head and the body, it wants you to throw up, to scream out, to lose the trust of the person sitting right next to you, to reach and act. It wants you -all by yourself- to do something." I don't know about you, but that would definitely get my attention!
During the play, the audience was locked in. He had actors posing as audience members. The "audience members" were "raped and beaten" during the show as part of the performance. At every show, the audience freaked out and tried to leave. None of the performances made it to the end. And his reputation for controversial and sometimes upsetting work spread quickly.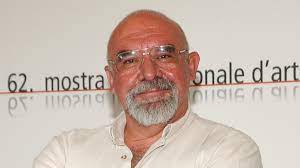 That same year he formed his own group called The Screw Theater. The theater put on four plays. The last play was a political version of Peter Pan. In Gordon's version – the pixie dust was meant to be something like acid. The cast went on an acid trip that was depicted by having psychedelic lights projected on naked women's bodies. He and his future wife Carolyn Purdy (he would go on to cast her in several of his films) were arrested for obscenity, but the charges were dropped.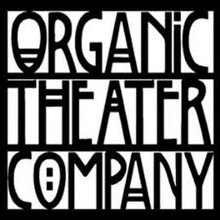 The university wanted to appoint an overseer for The Screw Theater's future plays. This didn't sit well with Gordon, so he left school and formed another theater company called The Broom Street Theater. He and his wife Carolyn eventually relocated to Chicago, Illinois, where they started the Organic Theater Company. He was the artistic director from the 70s to the 80s. The Organic performed almost forty plays under Gordon. Two of the plays were the Warp trilogy which later became the Warp comic book series and a Broadway play, and E/R Emergency Room, which later became a tv series called E/R ('84-'85).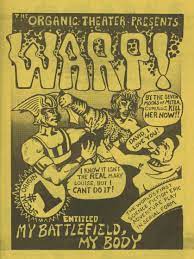 During that time Gordon produced two other plays that involved several future Hollywood stars: The Wonderful Ice Cream Suit in 1973, starring Dennis Franz, Joe Mantenga, and Mesach Taylor, and The Sirens of Titan, adapted from a Kurt Vonnegut book, which Vonnegut helped him with. He updated it in 2017 for a production by the Sacred Fools Theater Company. 
In 1985, Gordon started working with Empire Pictures. Re-Animator was released that same year. Re-Animator was based on the H.P Lovecraft story Herbert West, Re-Animator. Gordon got lucky and managed to get the movie released unrated, which left him plenty of room to push things as far as he could. He followed that with another Lovecraft-inspired horror, From Beyond in 1986. That same year he also released Dolls. All three films displayed Gordon's twisted visions and have become cult classics. 
Gordon directed 1991's The Pit and the Pendulum, and two episodes of the tv series Masters of Horror.  An episode called Dreams in the Witch House aired in 2005 (based on another story by H.P. Lovecraft), and The Black Cat aired in 2007 (based on the Edgar Allan Poe story). 
In 2009, he directed a one-man theatrical show called Nevermore…An Evening with Edgar Allan Poe. It starred Jeffrey Combs. Combs was also the star of the movie Re-Animator. The play was nominated for a Saturn Award and toured the country. In 2011 Gordon produced, directed, and co-wrote Re-Animator: The Musical. It played for six months at the Steve Allen Theater, with rave reviews.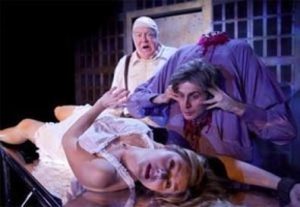 Gordon routinely jumped between theatre, film, and tv throughout his career. His movies range from horror, to film noir and family movies like 1989's Honey I Shrunk the Kids. Gordon was great at mixing horror with humor and never shied away from tasteless, gory fun. That's what makes his movies so damn good.
Sadly, he passed away on March 24, 2020. He was seventy-two years old. Click here for his complete filmography.
https://en.wikipedia.org/wiki/Stuart_Gordon
https://www.imdb.com/name/nm0002340/?ref_=nv_sr_srsg_0