Film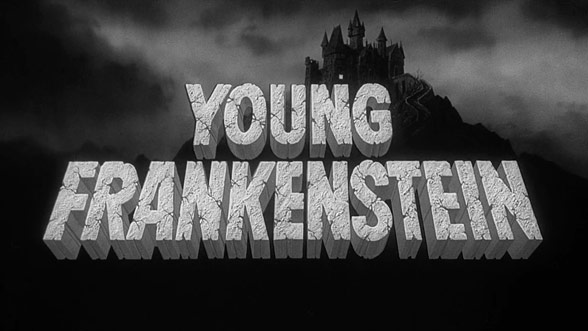 Young Frankenstein
There's nothing better than a good horror parody and Young Frankenstein (1974) is one of the best. It's one of my "desert island" movies. No blood, guts, or gore. Just fun. It's a Mel Brooks movie, so how can it not be?  It gives the impression of wanting to be a serious movie, but it can't be. Brook's trademark jokes coupled with sight gags, slapstick comedy, and perfectly timed ad-libs make it comedy gold. 
Mel Brooks assembled a comedy dream cast: Gene Wilder (who also helped write the movie), Teri Garr, Marty Feldman, Peter Boyle, Madeline Kahn, and Cloris Leachman are a comedy dream cast. It's a perfect spoof of Universal Studios' Frankenstein, combined with The Bride of Frankenstein. These were some of the funniest people to grace a movie screen.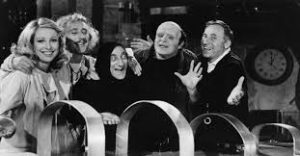 The movie is beautifully shot in black and white, giving it the feel of an old Universal Studios horror film. Brooks used era-appropriate props and special effects to mimic the original films. Brooks went hard to make the set look as close to the original as possible, including renting the lab equipment from the original Frankenstein from its creator Ken Strickfaden. Brooks found out that Strickfaden had the equipment in his garage and asked if he could rent it. Strickfaden agreed, and Brooks gave him screen credit (something he didn't get in the original film).
The camera work by cinematographer Gerald Hirschfield gave the movie the look of an old Hollywood movie set. And the score by John Morris (who worked with Brooks frequently) was perfect. Brooks's respect for the classics shows. The Gothic castle is the epitome of an old horror movie.  It's dusty,  full of cobwebs, and gorgeous. It has all the requisite creaking doors and squeaky rats. And what castle would be complete without hidden passages?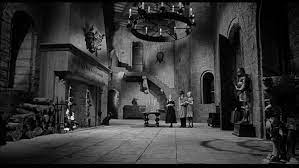 Frederick Frankenstein, Victor Frankenstein's grandson (Wilder) is a medical school professor. He changed the pronunciation of his last name.to distance himself from his grandfather's legacy. "It's pronounced Fronk-en-steen". Frederick believes that his grandfather was, as he calls him, "a famous cuckoo".  After a hilarious classroom demonstration he is giving to his class, a strange man informs him that he has inherited a castle and its contents from his grandfather 
Although he is against his grandfather's work, he says goodbye to his fiance Elizabeth (hilariously played by Madeline Kahn), and heads to Transylvania to check things out. He's greeted at the train station by his lab assistants, Igor and Inga. After a carriage ride full of some fabulously quotable lines and a song that has been living rent-free in my head for years, they arrive at Frankenstein's castle.
The castle door is opened by the slightly spooky caretaker/maid Frau Blücher (If you are hearing horses whinnying in the distance – we are best friends) played by Chloris Leachman. Her name is a running gag throughout the movie, and Leachman is almost unrecognizable under her makeup. Frau Blücher was formerly employed by the original Dr. Frankenstein. Her stern face and heavy accent make everything about her even funnier.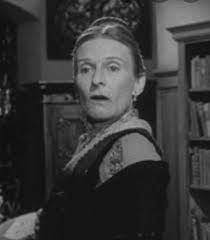 Frederick is mysteriously guided to his grandfather's secret library. He finds Victor's diary from his experiment (hilariously titled "How I Did It"). After reading it, he sets out on a mission to perform Victor's famous experiment. Frederick believes that he's smart enough to do it right. The resulting planning and experimenting are ridiculous from start to finish. However, thanks to a mistake by Igor, things go hilariously wrong! (The villagers are not going to like this)
Marty Feldman plays Igor, the bug-eyed hunchbacked descendant of Victor Frankenstein's assistant who hopes to continue the family tradition. His timing and delivery are spot-on. He uses his bulging eyes, small frame, and hump to his comedic advantage.  He has a gift for physical comedy. Igor occasionally addresses the viewers  He steals the scene every time. and has some of the best one-liners in the movie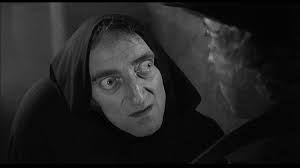 Terri Garr plays lab assistant Inga. Garr gives us the perfect mix of wide-eyed innocence and a blonde bombshell. She's definitely not the smartest lab assistant either. Inga is the object of sexual innuendos throughout the movie. She does her best to be a good assistant and of course, falls for the engaged doctor.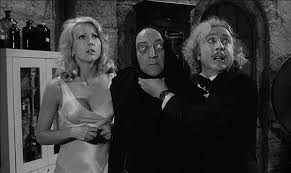 Peter Boyle's monster is amazing. He's a huge, clumsy, scary creature that deep down inside just wants to be liked. He stomps around, arms out and growling. Everything Frankenstein's monster is supposed to do, but funny as hell! His facial expressions just make it even funnier and he looks at the camera more than once. And he has a great scene with Gene Hackman in a cameo as a blind hermit!! It's one of my favorite scenes.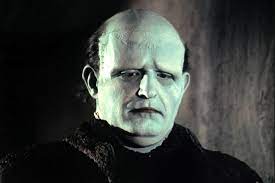 The cast is rounded out by Kenneth Mars as Inspector Kemp and Madeline Kahn as Frederick's fiance Elizabeth. Inspector Kemp wears an eyepatch and has an uncooperative wooden arm. He's a running gag all by himself. Kemp is keeping his one eye on the professor. Elizabeth is a stuck-up woman that loves to use her sexuality to tease Frederick (even though she's saving herself for their wedding night). 
If you've watched Bride of Frankenstein, you know that the monster just wants to be loved. Elizabeth catches the eye of the monster and he whisks her away. In the scenes that follow, Peter Boyle's facial expressions are some of the funniest I've ever seen.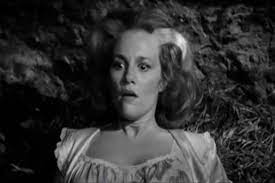 I can talk about this movie forever. All in all, it's a silly movie and an extremely good time! The ending is just as ridiculous as the opening. Just about the entire movie is quotable ( I can practically recite it from beginning to end). And some of the best lines were ad-libbed. If you love classic horror mixed with a lot of laughs, this is one you have to see.