Cults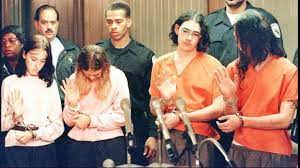 The Kansas Vampire Cult
Vampires have scared and fascinated people for centuries. Sadly, some people believe that they are vampires. They believe that drinking blood is the key to immortality and power. Sixteen-year-old Roderick Ferrell believed that he was a five-hundred-year-old vampire. He managed to form a coven of other teenagers.  In 1996, their search for immortality had deadly consequences and resulted in the murder of two people.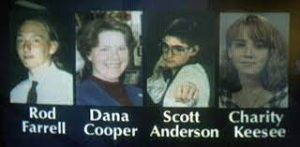 Roderick Justin Ferrell did not have a happy childhood. He was born to teenage parents and never knew his father. To make ends meet, his mother Sondra sometimes worked as an exotic dancer and occasionally was a prostitute. He and his mother lived with Sondra's parents. He claims that his grandfather raped him when he was five. No charges were ever filed.
Ferrell was a quiet, nerdy teenager. He liked role-playing games like Dungeons and Dragons and played one called Vampire: The Masquerade. Sondra practiced vampirism and her son followed in her footsteps. He was also into martial arts and Samurai swords. Ferrell started torturing animals and used his swords to kill stray cats. 
He spent his time with kids whose family life was similar to his. Jaden Steven Murphy was a poor kid and was already into vampirism. He and Ferrell became friends and Jaden "sired" Ferrell by performing a "crossing over" ritual. They drank each other's blood and Ferrell became a vampire. They became friends with other teens from poor families. Soon sixteen-year-old Howard Scott Anderson, sixteen-year-old Charity Keesee, and nineteen-year-old Dana Cooper were all "sired" by Ferrell.
Sondra Gibson was charged with trying to coerce Murphy's 14-year-old brother into having sex with her and helping her become part of the vampire clan. Prosecutors say Gibson wrote letters to him urging him to become a vampire, a part of the family″, and "you will then come for me and cross me over and I will be your bride for eternity and you can be my sire.″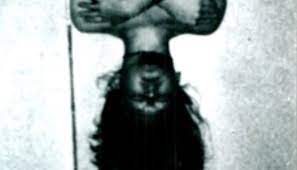 Sondra's parents moved to Florida. Sondra and Ferrell went with them, although they moved back and forth between there and Murry, Kansas. By now Ferrell was into the occult and the black arts. In Eustis, Florida he met fifteen-year-old Heather Wendorf and they became close friends. Ferrell moved back to Kansas, but the two kept in touch. They wrote letters and ran up huge phone bills. In her letters, Heather said that her father was abusing her and that her mother was letting it happen. She wanted to run away.
Ferrell wanted to save her. He wanted to "sire" her and kill her parents. Ferrell, Anderson, Cooper, and Keesee went to Florida. They picked Wendorf up and went to a cemetery, where Ferrell "sired" Wendorf. He also claimed that he dropped acid that night. The group wanted to go to New Orleans because they felt that they would be more accepted as vampires there. 
Ferrell claimed that the original plan was to steal the Wendorfs' car. Heather told him the keys were in her parent's bedroom. Anderson and Ferrell went in through the garage, where Ferrell picked up a crowbar. Mr. Wendorf was asleep on the couch.  Ferrell claims that he was so high that a rage came over him and he just started beating him in the head, ultimately crushing his skull. Mrs. Wendorf walked in on it, threw a hot cup of coffee in Ferrell's face, and ran towards the kitchen. Ferrell beat her so hard that he severed her brain stem. There were skull fragments and blood everywhere. Anderson watched the whole thing.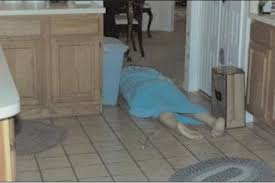 They took the couple's car, credit cards, and jewelry. Anderson switched his license plates with the Wendorf's and they headed to New Orleans. Seventeen-year-old Jennifer Wendorf got home later that night to find both of her parents murdered and her sister missing. She told the police that she thought her sister had run away with a boy from out of town. The police eventually issued warrants for the arrest of Ferrel, Anderson, Wendorf, Cooper, and Keese. The group started to run out of money on their way to New Orleans. Desperate, Keesee called her mother to ask for money. Her mother told the police. They told her to wire the money to a Howard Johnsons in Baton Rouge where the police would be waiting for them. They were all arrested and brought back to Florida.
In February 1998, Rod Ferrel pleaded guilty to two counts of felony murder. His legal team argued that he was schizophrenic, and had Asperger's and a personality disorder. He was sentenced to death. At his sentencing, the judge said  "I think you are a disturbed young man. I think your family failed you. I think society failed you." Howard Scott Anderson also pled guilty to felony murder charges and received two life sentences. Both girls were convicted of two counts of third-degree murder, robbery with a gun or deadly weapon, and burglary armed with a weapon or explosives. Charity Keesee was sentenced to ten and a half years in state prison Dana Cooper was sentenced to seventeen and a half years.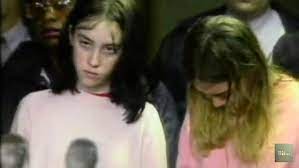 Heather Wendorf said that she knew nothing about a plan to kill her parents and didn't know they were dead until after the fact. Two grand juries refused to prosecute her. Ferrell has since apologized to the victims' families. Because of his age at the time, the court decided that a juvenile should not be sentenced to death. His sentence was reduced to life in prison. Anderson's sentence has since been reduced from life to forty years and is eligible for release in 2031. Both girls served their sentences. Keese was released in 2006 and Cooper in 2011.
https://en.wikipedia.org/wiki/Rod_Ferrell
https://www.oxygen.com/deadly-cults/how-rod-ferrell-vampire-clan-went-from-teen-blood-rituals-to-killing-parents
https://apnews.com/article/38a3693e2bf8cfdf39f5c7af5f7a288b