Directors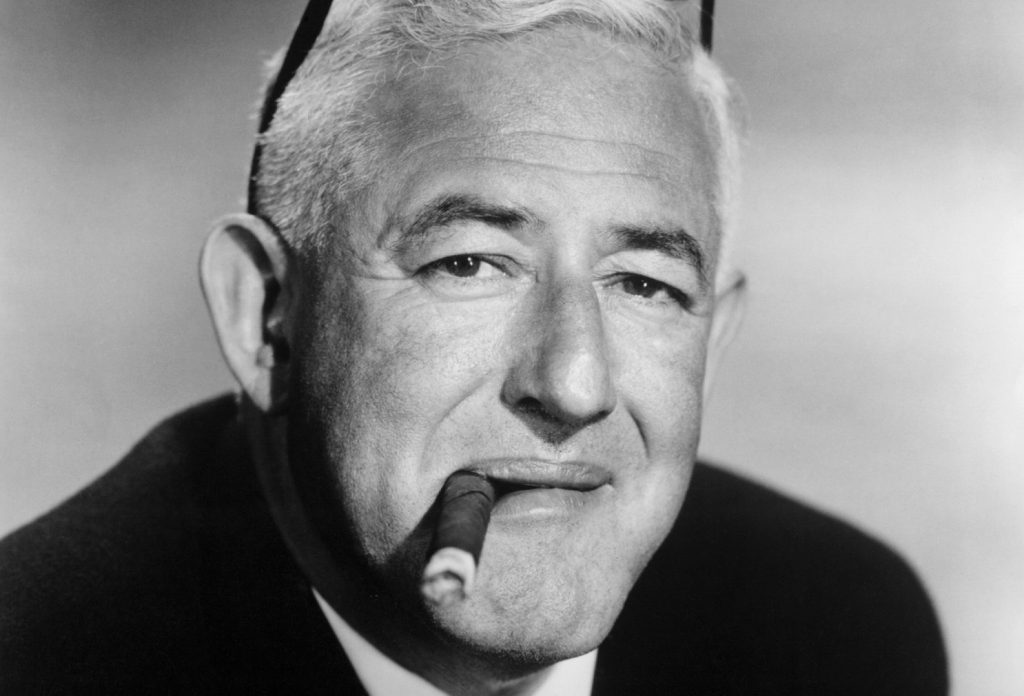 William Castle – The King of the Gimmick
"We all have a common interest: bigger and more horrible monsters–and I'm just the monster to bring them to you." – William Castle
That sounds about right coming from a man like Castle. Castle had a long and varied career. When he was 13, he saw a theatre production of Dracula, starring Bela Lugosi. Then he saw it a few more times. That's what made him want to go into the scare business! He even met Lugosi, who got him a job as an assistant stage manager when Dracula went on the road.
While Castle was thinking of how to advance his career, he got an idea. A brilliant idea! He managed to get Orson Welles' phone number. Welles was doing a play in The Stony Creek Theatre (in Connecticut) but was leaving to start Citizen Kane. He got the lease and hired an actress named Ellen Schwanneke. At the time, German actors were only allowed to act in plays that were from Germany. Castle announced that she was going to start in a play called Das ist nicht für Kinder (Not for Children), which wasn't a real play! Castle wrote the entire play the next weekend. Before the play opened, Schwanneke was invited to Germany to see a show in Munich. The Nazis were in charge of Germany at the time. Castle sent the newspapers a fake telegram he claimed to have sent that turned down the invitation, and called Schwanneke "the girl who said no to Hitler." Then he vandalized the theatre and painted swastikas on it. That got the publicity he wanted and the play was a success!
Castle started working as a dialogue coach at Columbia Pictures in 1940. In 1943, he started directing. He made a film noir movie called The Whistler, which has several sequels, and When Strangers Marry. He also directed several movies in a series called The Crime Doctor. In 1949, he went to work for Universal Studios. He directed movies of all kinds of genres, but his heart took him in another direction. In 1958 he changed gears and went back to his first love…horror!
The success he had when he did the play Das ist nicht für Kinder, inspired him to come up with publicity stunts to get his movies noticed. They worked, and Castle was nicknamed "The King of the Gimmick". His ideas included things like a skeleton coming down from the ceiling, letting the audience choose the ending, and seats that could vibrate. With promises like that, how could people stay away? He even was shown at the beginning of a few movies to "warn" the audience how scary it would be. Two of my favorites are House on Haunted Hill and The Tingler.
House on Haunted Hill (1959) – Five people are offered $10,000 to spend the night in a supposed haunted house by a millionaire (played by Vincent Price). The movie started with scary noises playing in a completely dark theatre, which was something people weren't used to back then. His gimmick for this was "Emergo", a skeleton that glowed in the dark and dropped down from the ceiling to float over the audience's heads. Unfortunately, there were many theatres that refused to cooperate.
The Tingler (1959) – A pathologist believes there is a creature inside us that he calls "The Tingler". He thinks it lives in our spines and feeds off of fear, which makes it strong enough to kill us. He says the only way to stop it is to "Scream! Scream for your life!!". This film was shown with "Percepto", which makes the seats vibrate and the person scream!
Over the decades, William Castle's movies have developed a cult following, even though they are cheesy by today's standards (what horror movie from the 50s isn't?). Follow the link below to see the full list of his movies on IMDB. For those of us who like a good B-movie, the only thing that would make seeing them better would be to see them in a theatre with the publicity stunts. Just like William Castle wanted.
https://en.wikipedia.org/wiki/William_Castle
https://www.britannica.com/biography/William-Castle
https://www.imdb.com/name/nm0145336/?ref_=fn_al_nm_1