Serial Killers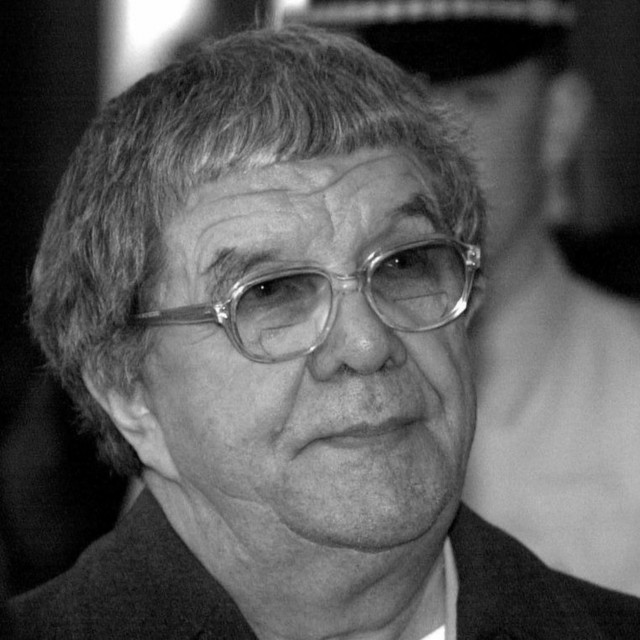 Andras Pandy – The Diabolical Pastor of Belgium
Andras Pandy was born in Czechoslovakia in 1927. He moved to Brussels, Belgium with his first wife Ilona Sores after the Hungarian Revolution in 1956. There he worked as a pastor and religionist at a Protestant Church. Although he wasn't actually ordained as a pastor, the church lent him money when he asked. He bought a small bus and traveled the area giving absolution to people, for a fee. 
Pandy and Ilona had two sons and a daughter. He and Ilona divorced after he accused her of cheating. She took the boys from him, but left their daughter, Agnes, with him. Agnes said that he started raping her when she was eleven.  After the divorce, he traveled frequently back to Hungary. He took out personal ads in order to meet women. That's how he met his second wife, Edit. She left her husband to be with Pandy. She had three girls from her first marriage and had two children with Pandy.
By this time, he was in a consensual sexual relationship with his daughter Agnes. Pandy raped his stepdaughter, Timea, and she got pregnant. Her family didn't believe her and accused her of doing it on purpose. He sent her to live somewhere else with Agnes. Agnes was jealous of Timea and tried to kill her. She failed. After Timea had her baby, she ran away to Canada. Before she left she told her mother about the rape. Edit confronted Pandy, and shortly after that, Edit and her daughter Andrea disappeared. Pandy told people that Edit left him, and produced a telegram to prove it. Edit's daughter Tunde was still with Pandy.
Pandy's first wife and two sons disappeared a couple of years later. Agnes went on vacation with her youngest siblings, and by the time she came home, Tunde was also missing. Pandy told her that he sent Tunde away to live with another family. In 1992, Agnes finally reported her father's sexual abuse to the police and told them about the missing family members. By the time Pandy was investigated, he had created documentation to corroborate his family's supposed whereabouts and even hired actors to pose as his kids on a trip to Hungary. He told them that it was an audition for a movie role. Pandy had his family write letters confirming that the kids were alive. 
By this time, the police in both Belgium and Hungary were suspicious and launched a joint investigation. The Hungarian police started going through their missing persons cases to see if any missing women answered his personal ads. Two sisters in Hungary, Eva Kincs and Margit Magyar, had answered his ads. They claim that he locked them in his house in Brussels. They said they were forced to clean and cook for him, and that people would be suspicious of them if they went outside because they only spoke Hungarian. Oddly, after begging him to let them go, Pandy did. He was arrested on October 20, 1997, and charged with the disappearances of both his wives and four of his children.
The Brussels police searched the homes that Pandy had lived in. They found pieces of flesh in the freezer, bones, ashes, and blood on the walls. On October 29, police identified the children that had posed as his own. After searching his former homes, Hungarian police said it was possible the man in jail wasn't Andras Pandy. No specifics were given, just that it could be due to "an old family tragedy". They said it was possible that it was one of his siblings posing as him. Andras Pandy's death was recorded in 1956 (the same year that he moved to Belgium).
The Brussels police continued investigating, regardless of who he was. They arrested Agnes on November 21, 1997, and charged her as an accomplice in her siblings' disappearance. She confessed to everything. She said that they either shot them or used a sledgehammer to kill them. Some of the bodies were chopped up and dumped at a slaughterhouse, and others were dissolved in acid. Agnes was also charged with the disappearance of the twelve-year-old daughter of a woman that previously dated Pandy.
In 1997, a Hungarian newspaper called  Nepszava published a story that Pándy had fostered an unknown number of Romanian children orphaned after a 1989 revolution. The children supposedly came from a charity called YDNAP (Pandy spelled backward). According to the article, No one knows where those children are. During an investigation into one of Pandy's homes in Brussels in 1998, the skeletons of seven women and one man were found in the basement.  DNA concluded that they were not related to Pandy
On March 6, 2002, Pandy was convicted on three counts of rape, attempted murder, and six counts of murder. He was sentenced to life in Leuven Centraal prison. He was later transferred to Bruges prison because of his health. Agnes was sentenced to twenty-one years on one count of attempted murder and as an accomplice in five murders. Agnes was released in 2010 and entered a nunnery,
https://en.wikipedia.org/wiki/Andr%C3%A1s_P%C3%A1ndy#Investigation,_arrest_and_conviction