True Crime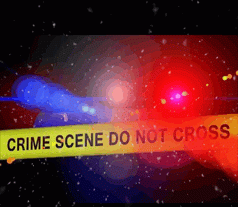 Crazy Christmas Crimes
It's finally December. The most wonderful time of the year, they say. I think "they" are out of their damn minds!  Turf wars over what holiday symbols go where, shopping craziness, and low bank accounts.  It's the most exhausting time of the year.
I realize I sound like The Grinch, but I don't hate all of it. I do love finding the right presents for the people I love. And stuffing my face with holiday goodies! I could be much worse. Check out these people that took being naughty to a whole new level:
How's that for a bit of holiday cheer? I hope you guys have more festive things on your mind.