Editorial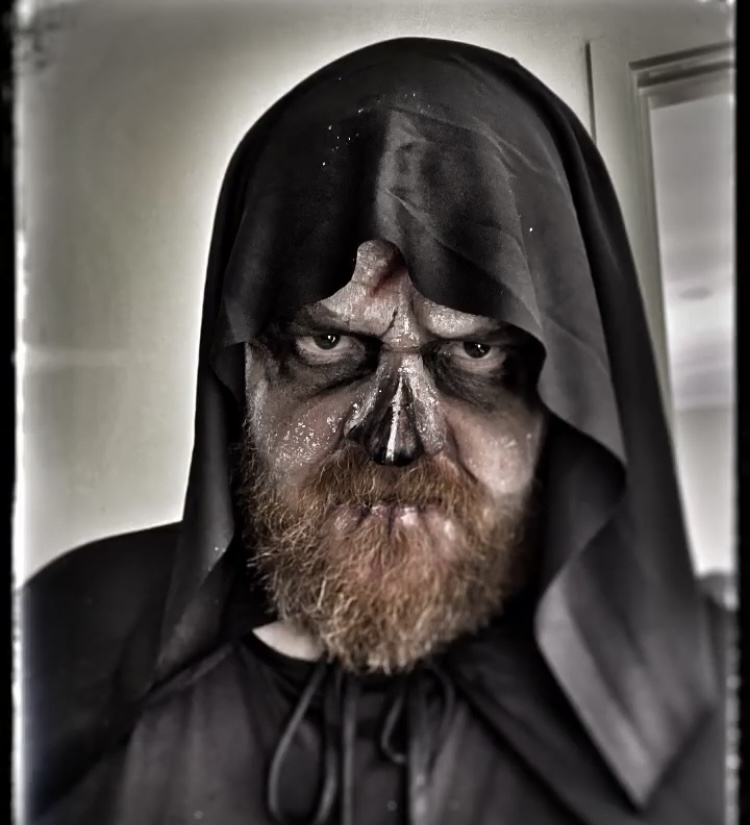 My Favorite Australian
"Artist, musician, madman, recreational psychopath". This is how my friend Michael describes himself. But he forgot to add "really sweet guy". When we spun the Scary Matter globe and landed in Australia, I immediately thought of him. Who better to get ideas from than a native Aussie?
Michael lives in Brisbane, Australia with his wife, daughter, and adorable dog Elwood. He was one of the first artists we followed on Instagram and has been a favorite here ever since.  We featured him in our Favorite Instagram Artists article. His work is inspired by horror movies. He makes his art using paint, pen, and pencil. 
I love Michael's artwork. He has tons of scary, skull-like faces, movie monsters, clowns, zombies, and more.  Scroll through his Instagram and you'll discover some beautiful scenery hidden there too. And he is lucky enough to have his wonderfully artistic daughter as his co-artist on some pieces.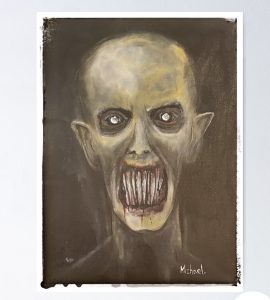 The first thing that came to mind when we started thinking about Australian horror was of course The Babadook. We started researching haunted places and objects too. I asked Michael his opinion and he suggested a movie that I had never heard of called Lake Mungo. He also told me about Mayday Hills – a supposedly haunted former asylum. Michael worked there many years  ago and was kind enough to tell me about his time there.  Check out my article to see what happened.
If you aren't already following him on Instagram, you should be! Head over there and follow @mthm_art_maker. You should also check out his shop on Redbubble.com and buy some of his amazing work on practically anything you want!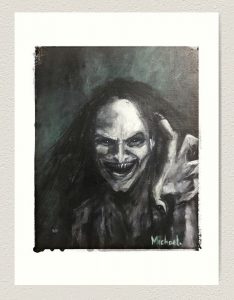 Thanks for your help Michael..you rock!!