Books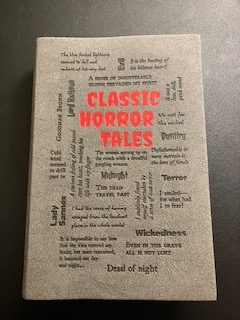 Classic Horror Tales
This beauty has a permanent spot on either my desk or my nightstand. Classic Horror Tales is filled with some of the greatest Gothic short horror stories you will ever read.  It has stories from the masters like Edgar Allan Poe, Bram Stoker, and H.P. Lovecraft. And to be honest..this book is sexy as hell! The cover is soft, flexibound, and just feels good to the touch. Some people have said that it feels like skin. The book title is stamped on the cover and lines from some of the stories are scattered across it. Just looking at it hits me in all the right places. Even the inside of the cover is beautiful!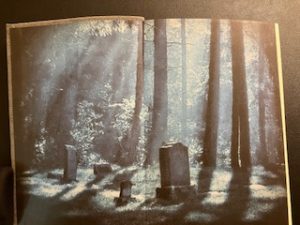 If you're a lover of old Gothic horror – this book is for you! This book is great for when you want to sit back and read something but you don't have the time for an entire novel. It's the perfect little bedtime story collection!  What gems are waiting for you in this collection? Read on to find out:
The Tell-Tale Heart

by Edgar Allan Poe – His classic tale of a murderer that appears to be feeling a little guilty.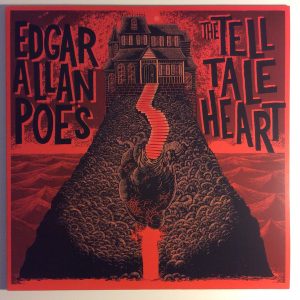 Dracula's Guest

by Bram Stoker – A supposed prequel to

Dracula.
Kerfol

by Edith Wharton – A different kind of haunted house.
The Case of Lady Sannox by

Arthur Conan Doyle – The story of a surgeon who has a breakdown after being tricked into mutilating the woman he loves.
Young Goodman Brown

by Nathaniel Hawthorne – A man wanders into the forest and finds a group of witches performing a Sabbath. The group includes villagers, the preacher, and his wife.
The Turn of the Screw

by Henry James – A group of people on Christmas Eve tell each other ghost stories. Mike Flannigan's

The Haunting of Bly Manor

was based on one of them.
The Man Who Found Out

by Algernon Blackwood – A man goes in search of something that has been haunting his dreams.
The Pit and the Pendulum

by Edgar Allan Poe – We all know the story of Poe's tale of the Spanish Inquisition.
The Vampyre

by John William Polidori – The first vampire story ever written.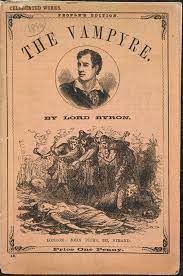 One Sumer Night

by Ambrose Bierce – A ghost terrorizing a medical student for stealing his body.
For the Blood is the Life

by  F. Marion Crawford – An old-world Italian vampire tale.
Count Magnus

by M.R. James – A man finds some papers about a landowner named Count Magnus. He also finds his tomb and gets more than he bargained for.
The Body Snatcher

by Robert Louis Stevenson – A medical student discovers that the bodies they get for practice are murdered for that use.
Srendi Vashtar

by Saki – A dying boy finds a ferret hidden in a shed. He's both afraid and in awe. He begins to think of it as almost a god.
The Horla

by Guy de Maupassant – A man thinks that a parasite is draining his life from him through his lips. 
The Willows

by  Algernon Blackwood – Two men go canoeing and hit rough water. They stop to camp until it calms down. The beautiful quiet spot they chose isn't so beautiful and quiet at night. What things are nature hiding?
The Yellow Wallpaper

by Charlotte Perkins Gilman – A depressed woman rents a house for a "rest cure". She becomes obsessed with its yellow wallpaper and slowly goes mad.
The Masque of the Red Death

by Edgar Allan Poe – The "Red Death" is spreading through the country. A wealthy prince gathers all the wealthy people in his castle to be safe and locks out the poor. But is it really safe?
The Outsider

by H.P. Lovecraft – A man who lived alone in a castle for as long as he can remember decides to escape and be around people. He eventually learns why he was always in the castle.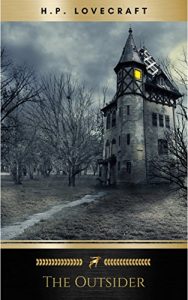 Canon Alberic's Scrap-book

by M.R. James – A man visits an old cathedral in France and buys a scrapbook that was there. What he thought was just an interesting read turns out to be much more.
The Trial for Murder

by Charles Dickens – The ghost of a murder victim harasses the jury foreman during the trial of the person that murdered him.
The Succubus

by Honore de Balzac – A woman on trial is accused of being a succubus. (A demon that has sex with men and then kills them)
The Damned Thing

by Ambrose Bierce – An inquest has started into a man's death. The only witness to what happened says that he was killed by an invisible creature.
In the Penal Colony

by Franz Kafka – A man in a penal colony is about to be tortured by a machine called "The Apparatus".  A traveler asks one of the officers to explain how the machine works. After the explanation, the torture begins
The Interlopers

by Saki – Two fighting landowners out to kill each other get trapped by a falling tree. They start arguing but then start to reconcile while waiting to be rescued. But will they get out alive?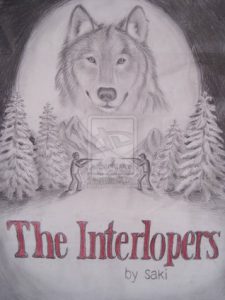 The Fall of the House of Usher

by Edgar Allan Poe – A man goes to visit his old friend Roderick Usher. Roderick is going mad. His sister died and he buried her in the crypt under the house. But will she stay there?
The Japanned Box

by Arthur Conan Doyle – An alcoholic mourning his dead wife has a secretive box in his room. (Honestly, I wouldn't call this a horror story)
The Tomb

by H.P. Lovecraft –  A man is obsessed with a mausoleum that was near his childhood home. Has it driven him mad?
One of the best things about this book was that it introduced me to a few stories and authors that I had never heard of, such as Saki.  His stories were short but enjoyable.  There were a few that I didn't really like, but overall this is a wonderful book. Plus there are several Poe stories, so bonus for me.
This book is not for everyone. The language is very old-fashioned and sometimes hard to get past.  But if you're a fan of Gothic Horror, this book needs a place in your house. As far as I'm concerned, this book is a love letter to Gothic horror. It is one of my favorite genres.  Whenever I read it I disappear into a gorgeous black and white world. Yes – my brain forms black and white pictures for these types of stories. (I guess I've seen too many old Edgar Allan Poe movies!)