Actors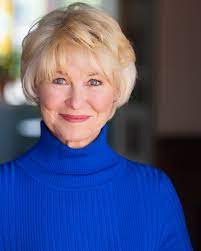 Dee Wallace Stone – Scream Queen
Dee Wallace a/k/a Dee Wallace Stone is a name that horror fans instantly recognize. Dee is an accomplished actor with a career spanning almost fifty years and throughout many different genres. Her friendly eyes and warm smile make you instantly love her. And boy can she scream! There's a reason we call her a Scream Queen.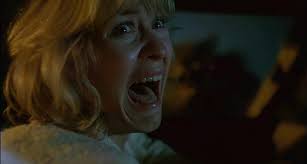 Deanna Bowers was born on December 14, 1948. She grew up in Kansas City, Kansas. Her family didn't have much money. Her father was an alcoholic and sadly committed suicide when Dee was sixteen. Her mother acted in plays done by their church. Watching her was what made Dee want to become an actress. She joined the theater group when she was eight years old. She modeled and studied dancing. In college, she majored in theater and education, and after graduating she taught drama at the local high school for a year. Dee married a man named Barry Wallace. They ultimately divorced, although she kept his last name. 
Dee moved to New York to audition for a part in a Stephen Sondheim play. She didn't get the part and started to study acting under actress Uta Hagen. She landed a job dancing in a traveling show called The Milliken Show.  Dee eventually moved to Las Angeles and began her acting career. She started with commercials and moved on to guest roles in tv shows and movies.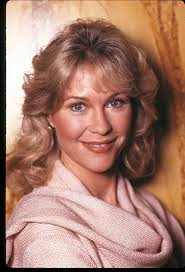 Her first job was playing a waitress on a show called Lucas Tanner in 1974. She got the part by baking cookies and bringing them to Universal Studios. She handed them out to all the casting directors.  She was in casting director Reuben Cannon's office when he learned that the actress hired to play the waitress was sick. Cannon asked her what size she wore and she said "What size do you need?"  That my friends is how you get a role!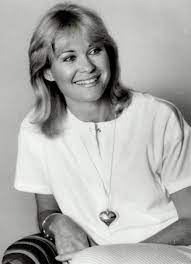 Dee's first movie role was a small part in 1975's The Stepford Wives. It was another case of being in the right place at the right time. She was in the casting office waiting to be interviewed. The director came in and said, "Are you an actress?" She said yes. He said, "Do you want to be in a movie?" She said "sure".  She definitely has someone watching over her.
Then in 1977, she got a part in Wes Craven's The Hills Have Eyes. There's nothing like acting like a bunch of cannibals want to have you for dinner to earn your horror chops! Next up was The Howling in 1981 along with her late husband Christopher Stone (They married in 1980 and he tragically died from a heart attack in 1995). Dee plays a reporter who goes to a retreat to recover from a traumatic event. Her performance is great and she really makes you feel for her. She and Chris acted together in three movies: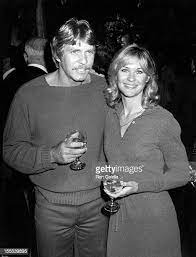 She is recognized the most for her role as Mary in E.T. the Extra-Terrestrial. Mary was a divorced mom of three kids doing the best she could. You all know the rest of the story. As usual, her performance was fabulous and full of emotion. Speaking of moms – what horror fan can forget her badass mom performance in Cujo. She said it was one of the most difficult roles she's had. Dee said it was extremely taxing emotionally and it really took a toll on her. She had to be treated for exhaustion after filming. She was once quoted as saying "I hope I never see a Pinto again in my life". (Don't worry Dee- they don't make them anymore)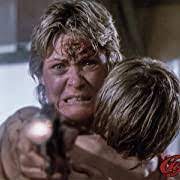 Dee continued to work steadily over the years throughout all genres. She started to get offers for playing moms, and she went out of her way to get roles other than "everyone's mom". To the delight of the horror world, she was back at it in the horror/comedy Critters in 1986. She has also been in numerous Rob Zombie movies, someone she says she loves working with. 
Dee has such a sweet disposition and friendly smile that some of her roles almost don't seem to fit her. But she seems to have a gift for becoming the part. She has played everything from loving mom to hooker to the killer. And is one hundred percent convincing in every role.  Click here for a list of all her acting jobs.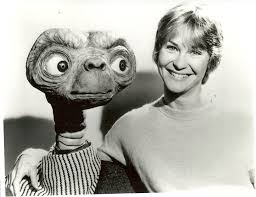 Through the years Dee has suffered many losses in her life and she keeps on going. Her father, husband Christopher Stone, and brother have all died. Dee began a journey of acceptance after the death of her husband. She focuses on self-healing and self-acceptance. She has become a healer, author, and public speaker. Her website iamdeewallace talks about her journey, offers help to others, and calendars her appearances. On top of all this, she continues to act.  Apparently, she can do it all!
https://en.wikipedia.org/wiki/Dee_Wallace
https://www.tcm.com/tcmdb/person/185236%7C0/Dee-Wallace-Stone#biography