Homicide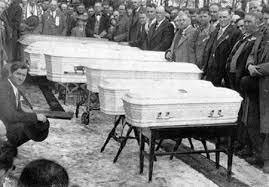 The Lawson Family Christmas Murders
Several days before Christmas 1929, Charles Davis "Charlie" Lawson took his wife and seven children shopping. He bought them all new clothes and then surprised them by having a family portrait taken. It was strange at the time, as most farmers didn't have the money for things like that. Then on Christmas Day he killed all of them (except one son) and committed suicide.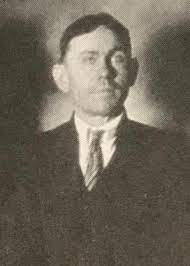 Lawson was from a farming family. He married Fannie Manning in 1911. They saved money and bought a tobacco farm in Germantown, North Carolina.  They had eight kids, but his son William died of pneumonia when he was six. His neighbors saw him as a devoted family man, although sometimes strict with his kids.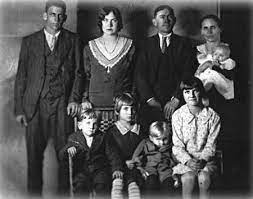 On Christmas morning, Charlie and his sixteen-year-old son Arthur went out hunting. They ran out of ammunition, so he sent Arthur into town to get more. Lawson went home alone. Instead of going inside, he sat by the tobacco barn with his 12-gauge shotgun. His twelve-year-old daughter Carrie and seven-year-old Maybell were leaving to visit their aunt and uncle. He shot and bludgeoned them both and put their bodies in the barn.
He walked into the house and shot his wife and seventeen-year-old daughter Marie. He then shot four-year-old James and old-year-old Raymond. Then he bludgeoned his four-month-old daughter Mary Lou. He put rocks under the heads of Carrie and Maybell and laid them out in the barn. The rest of the family had pillows under their heads and their arms were folded.  When he was done, he went into the woods and shot himself.  He was found with letters to his parents and a note that said "Blame nobody but I".
There is no apparent reason for the murders. Some say that it was premeditated because he had a family portrait taken beforehand. Others have claimed that it was a mob hit. In 1990, author M. Bruce Jones published White Christmas, Bloody Christmas: Finally the True Story of the Lawson Family Murders of Christmas Day. In the book, Jones claimed that Lawson had an affair with his daughter Marie. 
Several months before the murders Charlie had a head injury. His family speculated that it was the cause of the murders. There are different stories about his behavior after the injury. Some people have said that he didn't act any differently afterward and others say he was very erratic. Family members claim that he complained about insomnia. An autopsy was performed and the coroner said there were no abnormalities in Charlie's brain.
Jones interviewed a woman named Stella Lawson for the book. Stella said that she overheard Fannie's mother, aunts, and sisters-in-law talking. She claimed they said Fannie had told them that she worried about an inappropriate relationship between her husband and daughter.  In 2006, Trudy J. Smith published The Meaning of Our Tears,  Smith interviewed a friend of Marie Lawson named Ella  May. Ella claimed Marie told her that she was pregnant with her father's child. Marie also told her that Fannie and her brother Charlie knew.
Not long after the murders, Lawson's brother Marion opened the house as a tourist attraction (Which is seriously morbid). He charged twenty-five cents a person. Fannie had made a cake on Christmas that Marion put on display under a cake holder. Visitors wanting a souvenir from the crime scene started stealing things. People stole Charlie's guns, stripped the bark from the tree where he shot himself, took bricks from an old chimney, and even took raisins from the cake Marie had made.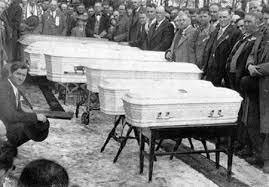 Thousands of people showed up to the family's funeral. Their possessions were auctioned off in January. The item that went for the most money was the murder weapon. It seemed that everyone wanted a piece of history from this unimaginable crime. The only person that knows the reasons why is Charlie. For the rest of us, it will remain a mystery.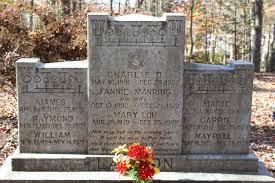 https://en.wikipedia.org/wiki/Murder_of_the_Lawson_family
https://southerncalls.com/article/the-lawson-family-tragedy/
http://www.planetslade.com/murder-lawson-family.html