Books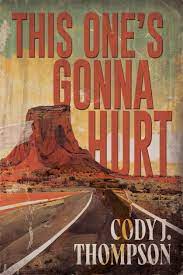 This One's Gonna Hurt
That title is very appropriate!! I just finished plowing through This One's Gonna Hurt, the second novel by Cody J. Thompson. (Check out our review of his debut novel, Bone Saw Serenade, if you haven't already)  His first novel was a psychological thriller, This One's Gonna Hurt is straight up no joke-slasher heaven!
Five friends are driving through the California desert on their way to a music festival. They have to stop in the middle of nowhere to recharge their electric vehicle. But they're not alone. 
"Hiding in the shadows is a maniac. Searching endlessly and without discrimination for victims to satisfy a hunger, viciously hunting down anyone that comes near". (Quoted from the back of the book)
The action kicks in pretty quickly and Cody keeps the pace going throughout the book. The story has a little bit of a Texas Chainsaw Massacre vibe as far as the feel of the location, but that's as far as it goes. There's no chainsaw-wielding man in a skin mask running around. This is Cody's villain, and he has a plan.
The friends are making the best of their detour: bullshitting, getting high, and having fun. But the fun comes to a violent and bloody end when they meet the man lurking in the desert. They're being hunted. But how do you escape a killer when your car is dead and there's no place to hide? Well, it's up to a bunch of stoned teenagers to figure that out.
Cody gives us some stereotypical spoiled rich kids and puts them in the most unlikely situation. Or is it? Have you ever stopped somewhere that gave you that "I'm gonna get murdered" feeling? I have. Cody does an excellent job of letting us get to know the characters while simultaneously ramping up the action. He even managed to make me cringe a bit (which I loved!)
I like Cody's style. He takes the time to let us know the characters and he's good at creating an atmosphere. You really get the feel of where the story takes place. His description of what happens to the victims will get right under your skin.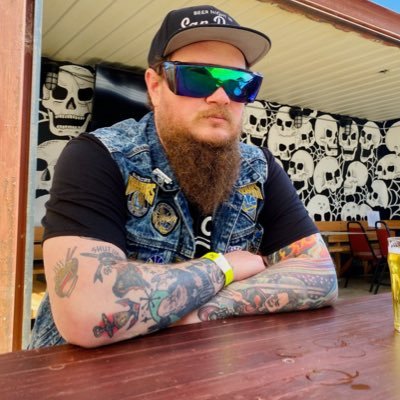 You'll spend the entire time wondering who escapes and who doesn't. None of them? All of them? How? Why is this man doing this? If you want the answers, I suggest you read the book as soon as possible! The twist at the end is fantastic! I would never have seen that coming and I loved it!  I couldn't put it down.
This is everything a good slasher story should be! Fast-paced, full of tension, screaming, lots of blood, and a killer that enjoys what he does. The side plot was delightfully gruesome. You'll be on the edge of your seat wondering what's going to happen. I highly recommend that you read This One's Gonna Hurt. It's a bloody, violent thrill ride. I can see this being turned into a movie for sure!
I want to thank Cody for sending me an ARC. I can't wait to read his next book!